Click to Subscribe or Give Ratings to the RHAP All Show Feed on iTunes[/caption]
After this week's big tribe swap on Survivor, Rob Cesternino is back to break down everything that happened on a jam-packed edition of Rob Has a Podcast.  Rob begins with special guest, the winner of Survivor: Philippines Denise Stapley to talk about the similarities between the sudden rise of the last two Matsing members (Denise and Malcolm Freberg) and the turnaround for the Brains tribe this week.  Then Rob is joined by RHAP blogger Jordan Kalish to discuss some of the most memorable moments from "This Week in Survivor History."  Finally, Rob is joined by Jason Soderberg aka Pod Vader from ESPN's network of podcast to listen to your voicemails and discuss what the Survivors are saying on social media.
Interview with Denise Stapley
On Denise's second time recapping an episode with Rob Cesternino, Denise discusses the new dynamics of the game in the tribe swap.  Denise describes how she and Malcolm went from the only people left in a tribe of two to becoming two of the most powerful players in the game when the other tribes fell apart.  Rob and Denise see similar scenarios unfolding in Survivor: Cagayan, with the Brains tribe having the luck to be all together on one tribe. Denise thinks the former Brains tribe members (Spencer, Kass, and Tasha) are in a good spot, with the level-headed Sarah (formerly of Brawn) on their tribe. She thinks the Beauty tribe member are in a bad spot, especially since they all started throwing each other under the bus immediately.
Rob wants to know how Denise handled being the newcomer to the Kalabaw tribe in Survivor: Philippines.  Denise said her impulse was not to scramble– instead her impulse was to slow down. She tried to be a "good guest" at the new camp, and was much more patient than the former members of the Beauty tribe (LJ and Jefra) were. Denise felt that appearing calm allowed her to step back and listen, and it was the best way to make the other players want to work with her.
Rob wonders why we didn't see anything with Sarah interacting with the members of her new tribe. Denise thinks she may also be sitting back and trying to assess her best move. Rob and Denise express concern that Sarah doesn't seem to have any doubts about her ally Tony on the other tribe. Denise compares the Sarah-Tony duo to her partnership with Malcolm, since Malcolm was trying to get her out earlier than Denise realized. However, Denise believes that Sarah may have some doubts about Tony's character but Rob believes that Sarah trusts him completely.
Rob and Denise discuss why Tony may have decided to flip on Cliff Robinson. Rob compares the tribe dynamics to Tandang, where they wanted to vote out one of their own right away. Denise thinks it was a good move because it supports the alliance that Tony has with Sarah long-term, and she feels that Trish was Tony's next closest ally and he needed to keep her happy. She also felt it was good to split up an apparent pair in Cliff and Lindsey. Denise wonders if maybe Tony changed his mind at tribal council, since in the episode it seemed like he didn't want to vote out Cliff. However Rob feels the smoking gun is that LJ did not play his idol. Rob and Denise talk about whether or not Tony had his idol with him, as well as some past tribal councils in Survivor: Philippines.
Denise and Rob also talk about how the new Aparri tribe looks very mismatched on paper against the strong Solana. Jeff Probst even called them the underdogs, yet they were able to win the immunity challenge. Denise describes some secret scenes she watched where it seemed like the new Aparri tribe was really gelling together, and how Kass mentioned she really liked Jeremiah. Denise thinks it will be Alexis and Morgan who are on the outs on Aparri. Rob feels the strongest three in the game right now is the three Brains, but Denise feels that Spencer will flip at the merge. But at the moment Rob can't think of any reason Spencer would need to flip, because he could probably beat Kass and Tasha in a final 3. Denise feels Kass and Tasha made the right move in saving Spencer over J'Tia last week.
Denise went on to answer a number of questions from the listeners of Rob Has a Podcast. The first question is about advice for Trish about LJ. Denise didn't view Trish as hitting on LJ– she saw it as being enamored with having a connection with him, but not in a romantic sense. Rob asks Denise if she sees similarities between her feud with Abi-Maria and the personality clash between Trish and Lindsey. Denise also lends her Iowa expertise to the chicken, egg, and rooster debate raised by the Beauty tribe. Denise also answers a question about "intentional Matsing-ing" as strategy. Denise is vehemently opposed to that as a strategy. She also doesn't like the idea of throwing challenges. Denise also says there won't be any twerking in her future, but she wondered why it was all twerk-talk but no twerk-action on the season so far. Although her tribe of Matsing didn't win any challenges, Denise feels that they would have beat the Brains tribe in a swimming challenges. She says they were a good tribe on paper but couldn't close the deal. They also talk about how Sarah Lacina hasn't been to any tribal councils yet, whereas Denise went to every tribal council. Denise says she would love to return to Survivor, whether it was for a winner season or another type of season.
Denise also talks about how some players might not vote for someone because they already have a lot of money, such as Cliff Robinson or Jeff Kent. Rob asks Denise if Lisa Whelchel didn't get votes because she was a former child star, which was an issue Jonathan Penner raised. Denise does not feel that was a factor at all. Denise says Sarah Lacina is her favorite player because she is from her hometown of Cedar Rapids, Iowa. She is also enjoying Tony Vlachos this season. Denise also shares her thoughts on whether Morgan should try to cuddle up to Spencer like Angie Layton did with Malcolm. Denise thinks Alexis may have more success with Spencer, but she doesn't think Spencer will be swayed in that way. Rob points out how Spencer Bledsoe said he was excited to have the hot girls around rather than the moms. Rob says he was criticized on his season of Survivor: Amazon for being distracted by the attractive women, but he stresses that he never made a game decision based on the hot girls. Denise and Rob think Spencer is the same way, that he will think with the right head. Denise also shares the advice she gives to people who have trouble "performing under pressure": she tells them to relax, slow down, and adapt. She says "Teaching people how to have good sex is like teaching people how to play the game of Survivor." Rob thinks he and Stephen Fishbach could have a second career as sex therapists after Survivor goes off the air.
Denise also addresses her social media rants about J'Tia Taylor. J'Tia's dumping of the rice and lack of remorse in her exit interviews triggered Denise's frustration with an attitude of entitlement she sees frequently in her practice. Rob mentions that he heard from J'Tia who felt bad about her exit interview but that she had been upset by the tenor of some former Survivors on social media. Denise echoes Rob's sentiment that part of the experience is having to be part of the social media comments and critiques, and to build a tougher skin about that. Denise also shares her thoughts on the role of "older women" on Survivor, and whether they are punished for aggressive gameplay, especially if they are mothers like Lisa, Sherri, Monica, and Dawn. Denise feels it is a cultural element, that it probably stings more to be betrayed by a mother figure. She mentions how Jonathan Penner called her a "bitch," which she was surprised by. Denise also says she and Abi-Maria Gomes are now on good terms, and she stresses that she never worried Abi would ever destroy something because she wasn't unstable.
Listen to Denise's last Episode Recap from RHAP on March 1, 2013
This Day in Survivor History with Jordan Kalish
Resident Survivor Historian, Jordan Kalish, has been blogging all season long about the events taking place each week from the corresponding week in Survivor History.  This week, Jordan shares some of the moments he discovered in his blog post from the third week in March in Survivor History — including the meat challenge from Survivor: Amazon, the Ulong tribe losing their way back from tribal council on Survivor: Palau, Colton's medical evacuation from Survivor: One World and Kat's confusion with appendicitis.
Voicemails and Survivor Social Media with Jay Soderberg aka Pod Vader
Rob welcomes Jay Soderberg from ESPN to the podcast, fittingly on a week when a professional athlete was  voted off the show.  Rob appreciates that Jay is a fan of RHAP and one of the people who listens to the episodes the earliest. Jay was disappointed that Cliff was out of the game, and felt he was smarter than he initially gave him credit for. Rob and Jay listen to a number of voicemails from the listeners, including questions about when the "Tyler Perry idol" will be introduced, whether Spencer and Jeremiah will become "bros," and whether we really need names for the tribes on Survivor.
As recapped by: @RHAPrecapper 
Get 2 Weeks Free of Hulu Plus at HuluPlus.com/Rob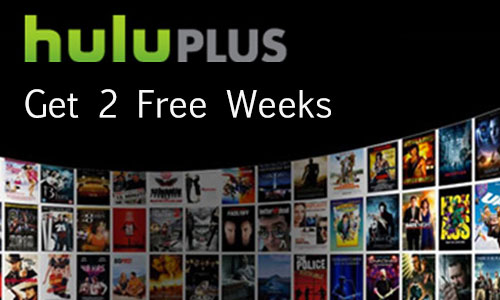 Subscription Options for Rob Has a Podcast:
Watch Last Night's Survivor Know-It-Alls