Rob Cesternino talks with the latest player who got voted off of Survivor Worlds Apart in this edition of the exit interview podcast.
Exit Interview with Joaquin Souberbielle who got voted off Survivor Worlds Apart on CBS on March 25, 2015
Rob asks Joaquin the following questions and more:
Considering how close Joaquin and Sierra had become why does Joaquin think was the biggest reason why Sierra would vote against him?
Was Joaquin aware of the plan to throw the challenge in this week's episode and if he did, did he agree with that strategically.
Why didn't Joaquin and Tyler want to work with Joe after the swap to the Escameca tribe?
What is the status between the Bromance between Rodney and Joaquin?
When the teams showed up for the reward challenge and Jeff said that Max was the latest person voted out, why did Joaquin seem to cheer?
What was Tyler like as a player?
What was Joaquin's relationship like with Shirin at the No Collar tribe once they got in to the argument about the truce to stop looking for the idol?
How close was Joaquin with Carolyn at the No Collar tribe and is she somebody that Joaquin hoped to work with in the post merge game?
Why did the White Collar tribe hold so accountable for the neutral box lie and not Joaquin?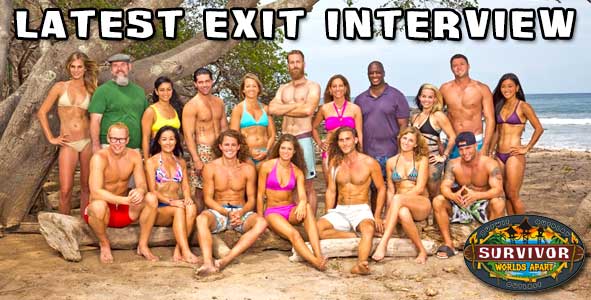 Check back later tonight for our full Survivor episode recap with Survivor South Pacific's Jim Rice and your voicemails with Antonio Mazzaro.
Check out This Week's Survivor Know-It-Alls:
Listen to the Podcast     –     Watch the Show on YouTube     –     SUBSCRIBE on YouTube
Subscribe to the Podcast:
[powerpress feed="podcast"]