Rob Cesternino talks to the latest player voted out of Survivor San Juan Del Sur at this week's Final 6 tribal council.  Then, Rob speaks with Jordan Kalish in our latest installment of THIS WEEK IN SURVIVOR HISTORY
Exit Interview with Jon Misch, Latest player who got voted out of Survivor San Juan Del Sur
Rob Cesternino asks Jon about the following questions:
Congrats on the engagement!
How is Jon's dad doing several months after the filming of the season?
Was Jon in possession of the hidden immunity idol when he got voted out this week?
For the record, was Jon going to play the hidden immunity idol without Natalie telling him to do so during the Reed vote?
What was Jon's ultimate plan for the Final 5 and the Final 3?
Did Jon and Jaclyn calculate that they were going to be such big swingers in the game or did it just work out that way?
Was there extra salt in the wound after he gave up his spot on the reward to Baylor only to have her pushing so hard to get him out?
Does Jon feel like Missy took advantage of the shared faith bonds that they had?
How did playing Survivor with Jaclyn change their relationship?
Join us on our next podcast when Rob talks with Spencer Bledsoe about what the young lad has to say about Survivor San Juan Del Sur.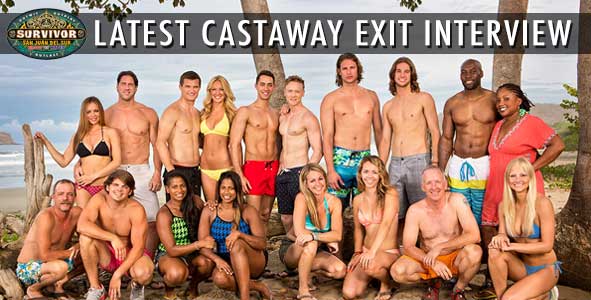 Watch This Week's Survivor Know-It-Alls
Watch the Show on YouTube     –    SUBSCRIBE on Youtube     –      Listen to the Podcast
Subscription Options for Rob Has a Podcast: