In today's exit interview on Rob Has a Podcast, Rob Cesternino speaks with the latest player who got voted off Survivor.  Rob welcomes Latasha 'Tasha' Fox to the show to speak about her experience on Survivor Cagayan.  Then Rob Cesternino welcomes back Jordan Kalish for the latest edition of "This Week in Survivor History".
Rob's Exit Interview with Tasha Fox, who got voted off Survivor Cagayan in Episode 11
In this interview Rob asks Tasha about the following topic:
Does Tasha believe that her comments about Tony Vlachos being the "New Jersey" version of Russell Hantz was what ultimately got Kass to change her mind?
Did Tasha realize that her lack of scrambling tipped off Tony before tribal council?
Did Tasha overhear Tony saying anything negative about Kass that morning?
How long did the counting challenge take to complete before Spencer won immunity?
How closely were Spencer and Tasha working together during the merge.  Specifically, had Spencer become more aligned with Jeremiah at any point?
Did Tasha know that at the same time she was trying to make Tony paranoid about the women's alliance that Spencer was also trying to push the idea of the women's alliance?
After the merge, when it was becoming clear that Kass was upset about Sarah's role, does Tasha have any second thoughts about how she handled that situation?
Going back to the premiere, how much was Tasha's protest about not being about to talk about strategy – actually strategy?
How did Tasha end up becoming a Survivor?
Join us later in the day on Thursday when Rob shares his interview with the original Survivor winner, Richard Hatch and then answers your voicemails with the winner of Survivor Micronesia, Parvati Shallow.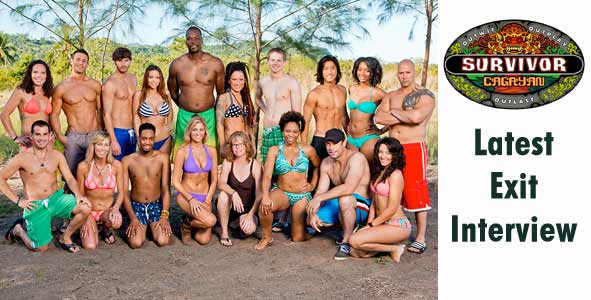 Watch This Week's Survivor Know-It-Alls:
Watch the Show on YouTube     –     Listen to the Podcast 
Subscription Options for Rob Has a Podcast: