Winner of Survivor: Samoa (Season 19): Natalie White
Natalie White was named the winner of Survivor: Samoa (Season 19) during the finale on December 20, 2009. She defeated runners-up Russell Hantz and Mick Trimming by a vote of 7-2-0. At the time of her win, Natalie was a 26-year-old pharmaceutical saleswoman from Van Buren, Arkansas. Natalie used the fact that she was underestimated to her advantage and was well-liked and respected by her tribemates to earn the victory. Natalie is tied with Chris Underwood for the least number of challenge wins amongst winners, with 3 challenge wins.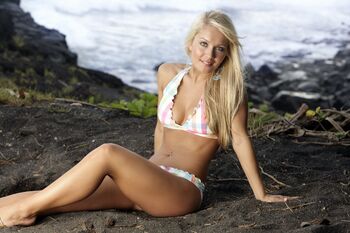 Natalie White has not yet appeared on Rob Has a Podcast.