I'm not going to give anyone the MVP this week.  I feel that this would be disrespectful to Gary Busey, who has won the award more than anyone since I've been writing this blog.  Instead I'll talk about each of the remaining players individually.  In the HBO show 'Game of Thrones', many of the characters believe that they have a claim to the Iron Throne of the Seven Kingdoms.  Similarly, Trace Adkins, Penn Jillette, Lil Jon, and Lisa Rinna each believe that they should be hired as Donald Trump's Celebrity Apprentice.  The following lays out why these celebrities should sit atop the Iron Throne of the Boardroom.
Trace Adkins
With all the Buseyisms and Trump's grandiose claims, it's sometimes hard to remember that money for charity is raised on this show.  Nobody has been more successful than Trace in this regard.  The final task is all about fundraising, and he has proven to be the go-to guy when it comes to earning money.  Apparently the world of country music loves the Celebrity Apprentice.  If Trace is in the final 2, he'll be getting checks from John Rich, John Cash, and even Hunter Hayes, deemed "the Justin Bieber of country music" on the latest RHAP Celebrity Apprentice podcast with Matt Hoffman.
According to Marilu, Trace is operating one step above death.  If that's the case, it's impressive how far he's gotten in the game.  He may be a curmudgeon who grunts and groans more than Jenna Lewis on her honeymoon, but at least he's not like Marilu, who's more anal than Jenna Lewis on her honeymoon.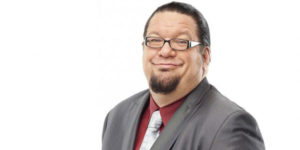 Penn Jillette
Penn has by far come up with the best ideas this season when it comes to tasks.  The same can be said for John Rich and Piers Morgan, who both have won this game.  He continued being the most competent player this episode when he was the only one who realized that Foxwoods' executives would really like a party featuring entertainment that actually performs at Foxwoods.  Of course he was at an advantage, being one of these entertainers himself, but proves yet again that he has more common sense than his competitors.
Penn is also a guy who realizes and admits to his mistakes.  At one point during the episode he brushes up against Lisa's ass.  A lesser man would have just walked away, but Penn apologetically told her that his rub may have been too extreme.  While I'm sure that Lisa enjoyed it, Penn proved that he'd be a gentleman of an Apprentice winner.  This is in contrast to last season's winner, Arsenio Hall, who relished the opportunity to have Aubrey O'Day's vagina on the back of his neck.
Lil Jon
While he's the only member of the final four who isn't undefeated as project manager, Lil Jon may be best suited to be the Celebrity Apprentice.  First of all, he's the King of Crunk!  Donald Trump thinks he's the King of New York.  Who better to learn from the Donald than someone who already knows how good it is to be the King?  Lil Jon even tried out a Trump impression this episode.  While it wasn't spot on, at least he's showing a desire to emulate his spray-tanned mentor.
If the self-proclaimed "best party motherf***er on the planet" is hired, the Trump family parties would be better than ever.  In this episode, Donnie Douche told us multiple times how much he loves to party.  As long as Lil Jon doesn't forget his DJ equipment again, Donnie will find out what a real party looks like.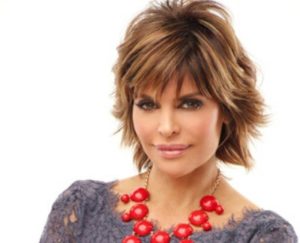 Lisa Rinna
Some would say that the girl with the bionic lips is the least deserving to win this show of the people left.  With Gary Busey gone however, Lisa's horniness provided at least some entertainment on a relatively dull episode.  She hit on John Rich, continued her flirting with Penn, and said that David Burke's food is almost as good as sex.  She attributed this to missing her husband, I wouldn't be surprised if this episode caused for some awkwardness in the Rinna household.
Lisa also had some great unintentional inappropriate comments:
"Penn is a magician in more ways that one."
Suite waiter: "Just put the whole thing in your mouth."  Lisa: "I will."
I realize that none of this actually provides a reason why Lisa should win, but at least her last full episode as a contestant was memorable.  She has by far the worst shot at making the final two.
Other Notes
Seeing Lisa Lampanelli really brought me back to the good old days of Celebrity Apprentice 5, which had more of an All-Star cast than this current "All-Star" season.  She even made a Lou Ferrigno 110% joke.  I miss that!  I wish that she and Aubrey were brought back for this season, which has proven to lack conflict.
One of David Burke's food creations was tacos balanced on the interlocking bones of barbequed ribs.  Previously, I thought that the most creative thing ever done with tacos was putting them in Doritos shells, but this takes things to a new level.  I may just have to go to Foxwoods and get David Burke to cook me some dinner!