Matt Liguori rates the houseguests each week with his own guest in RHAP Big Brother Power Rankings.
NB: If you are reading this on a phone, please rotate it for side by side rankings.
RHAP Big Brother Power Rankings
Welcome to the first ever Rob Has A Podcast Big Brother Power Rankings! Each week of the upcoming Big Brother 19 season, we'll be breaking down the game of every houseguest in the Power Rankings format.
Big Brother is a live game, where Live Feeds provide us the chance to follow along with the action all summer long. We're able to track who is on a path to victory and who is on a path to destruction. Factors that will come into play each week include (but are not limited to):
winner potential
position in the game/level of safety regardless of who comes into power
social capital (how much is being saved, spent, or even wasted)
Unlike the Survivor Power Rankings by the great Gordon Holmes of Xfinity, there will not be any points system in play. There will also not be one recurring guest, but rather a variety of guests throughout the season. Rankings will likely go up each week sometime after the Wednesday episodes, once the Power of Veto competition and ceremony have been aired on the Wednesday night episodes.
A quick introduction, in case you're wondering "Uh, who is this guy?" — my name is Matt Liguori; I'm a longtime Rob Has A Podcast and Reality TV fan. I've made a few appearances on RHAP podcasts this year, recapping the Survivor themed episode of The Weakest Link with Jordan Parhar on the now-defunct RHAPpy Hour, as well as covering Ciera Eastin's Survivor game(s) for the Survivor: Game Changers preview podcasts. I'm a huge fan of Big Brother, both U.S. and Canada, and couldn't be more excited to be covering it for BB19 through these Power Rankings. If you'd like, follow me on Twitter for my thoughts all season long (@mattliguori).
For the inaugural RHAP Big Brother Power Rankings, I've invited So You Think You Can Podcast third place finisher-turned-RHAP superstar, Liana Boraas, to join me. Liana will be all over Big Brother 19 this summer, perhaps even in your headphones as RHAP expands its coverage of the Big Brother episodes and live feeds to (nearly) daily coverage. You can also hear from Liana on the RuPaul's Drag Race recap over on Reality TV RHAP-ups.

[one_half padding="0 10px 0 10px"][one_half]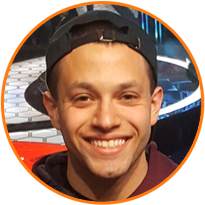 Matt
[/one_half][one_half_last padding="0 10px 0 10px"][one_half_last]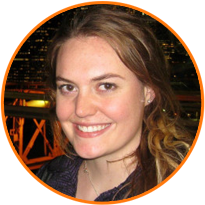 Liana
[/one_half_last]
---
[one_half padding="0 20px 0 20px"][one_half]

1) Mark 
A personable, sweet, good-looking guy who seems friendly and inoffensive. Playing that role in the Big Brother house can take you far (unless there's a Karen Singbeil in the house, determined to get you out first). Mark will bro-down with the guys and be loved by all the girls. If you took Hayden Moss, added a lot more muscle and a lot less hair, you'd probably get Mark. And no pressure Mark, but you are indeed my winner pick. [/one_half][one_half_last padding="0 20px 0 20px"][one_half_last]

1) Jessica
As the love child of Jessica Alba and Jessica Biel, Jessica Graf is my winner pick this season. She is exceptionally personable, has a calming presence, knows a decent amount about Big Brother, is physically fit, and isn't here for a showmance (theoretically). Plus, she calls herself a "strong girl" who "can take care of herself" and dislikes Victoria from BB16. Reddit flair here I come! [/one_half_last]
---
[one_half padding="0 20px 0 20px"][one_half]

2) Jessica 
Jessica seems like the total package: beautiful, intelligent, and self-aware. She's one of the only players in the cast who I'm not getting any red flags from. Her answer to the many pre-season showmance questions was consistently asking the interviewer "Well, have you seen anyone?" which leads me to believe Jessica may find someone to spend the summer with. (Although her type is tall and blonde, and a David Girton return seems to be on hold until next season at the very least.) Last year's winner was an intelligent woman who was in a showmance… I'm just saying.
[/one_half][one_half_last padding="0 20px 0 20px"][one_half_last]

2) Christmas
Christmas *don't make a Christmas joke… don't make a Christmas joke…* came early this year! I love me a strong independent woman who don't need no man! X-mas is an alpha female with the life experience and a cool head to hopefully run this game. My major concern is she will intimidate others and be perceived as a threat. If she has the same drive as Vanessa or Amanda she could be a fierce competitor. [/one_half_last]
---
[one_half padding="0 20px 0 20px"][one_half]

3) Cameron 
You would think by now that Big Brother players should know "the nerd" needs to go FAST. Yet somehow, these guys with glasses keep slipping through the cracks. Cameron seems like a big fan of the show and I can already tell that his brain will be working overtime. He does come off as slightly arrogant, which could be off-putting to his fellow houseguests. [/one_half][one_half_last padding="0 20px 0 20px"][one_half_last]

3) Cameron
Cameron, one of our resident superfans (aka dweebs according to Cody), claims to be the more social version of Ian. He clearly has the strategy down and is saying all the right things but I don't know if he can execute on his plan. While he seems personable enough in interviews, Cameron said he's confrontational and there's a fine line between confident and cocky. Hopefully, he can lean away from the Ronnie style of gameplay, get his glasses back from CBS, and win himself enough money to buy 47,258 Rubik's cubes. [/one_half_last]
---
[one_half padding="0 20px 0 20px"][one_half]

4) Josh 
One thing I learned from Cydney of Survivor: Kaoh Rong is to be careful basing your opinions on a player off of their alarming pre-season comments. If you recall, Cydney warned us of her alter-ego, Storm; similarly, Josh let us know that his plan is to lie, cheat, and manipulate. He seems like an actual superfan, claiming to also watch international seasons of the show. Josh isn't a guaranteed repeat of Devin, even though their energy levels/attitudes are so similar. Given his status as a superfan and his excitement to get in the house, Josh will surprise us all with an impressive social game that will carry him much farther than most would expect. [/one_half][one_half_last padding="0 20px 0 20px"][one_half_last]

4) Matthew
The Brett Favre doppelganger, mixed with a little bit of Matt Hoffman, is a naturally better player than ~90% of former houseguests. He is charismatic, affable, and calming without lifting a finger. A red flag with Matt is his inexperience with Big Brother. Assuming he can learn the game quickly and survive caffeine withdrawal, Matt could be a serious contender for the crown/comically large check. [/one_half_last]
---
[one_half padding="0 20px 0 20px"][one_half]

5) Megan 
Megan has potential if she can make it past week one. Let's think back on Big Brother 2; Nicole was targeted early on, but found a way to flip the house and maneuver her way to the final 2. I can see a similar trajectory here for Megan. Her first week could go a number of different ways, but she seems calm and friendly enough to not piss anybody off. She also seems savvy enough to be someone calling the shots once the game picks up steam. However, Megan is cautious of ending up like BB18's Tiffany Rousso, which leads me to believe that she could likely end up playing exactly like her. [/one_half][one_half_last padding="0 20px 0 20px"][one_half_last]

5) Dominique
As an engineer, I'm always galvanized to see an occupational comrade on reality television. Dominique possesses a bubbly, friendly temperament which should endear her to fellow houseguests. Hopefully, she can obfuscate her readily perceivable, emotional physiognomy. If her fellow houseguests aren't perplexed by her expansive lexicon she could meander deep into this game. (This post sponsored by SAT study books and Thesaurus.com). [/one_half_last]
---
[one_half padding="0 20px 0 20px"][one_half]

6) Matthew 
While Matthew may come across as someone who should do well, he appears to know very little about the game. He does seem fairly intelligent and could be one of those players who learns the game as he goes, getting better each week. I think the only season Matthew's watched is Big Brother 16. He says Derrick is his favorite player and Devin his least favorite. So at the very least, he knows how not to be like Devin. [/one_half][one_half_last padding="0 20px 0 20px"][one_half_last]

6) Mark
Mark reminds me of an overenthusiastic yellow lab puppy. While he may not come across as the squeakiest toy in the box, Mark has an infectious smile that will charm his fellow housemates. He is also simultaneously a Taylor Swift and Rob Zombie fan so, hopefully, he'll be able to connect with a wide array of personalities. His biggest downfall will be the ladies, although he seemed equally smitten with Big Jeff so the men may also be a distraction. [/one_half_last]
---
[one_half padding="0 20px 0 20px"][one_half]

7) Elena 
I think I'm going to like Elena more than I originally expected. You can't blame me for not immediately loving her, considering her favorite houseguest is James Huling. Elena has the right attitude and personality to be taken in by anybody looking for easy-going allies. She doesn't seem like someone planning to rock the boat before it's necessary. Given the generally weak female cast this season (in my opinion), Elena should be one of the female stand-outs. [/one_half][one_half_last padding="0 20px 0 20px"][one_half_last]

7) Megan
Megan didn't stand out to me initially but I realized she has a quiet confidence I find appealing. Although, judging by her love for BB18 and BBCan5, she comes across as the kid who pulled an all-nighter cramming for an exam the next day. If she can retain that information and charm the houseguests with her laid back demeanor she has a shot to go far. [/one_half_last]
---
[one_half padding="0 20px 0 20px"][one_half]

8) Jason 
Ah, the rodeo clown. When I see Jason, I see a nice guy who is here to be a character rather than a player. I see a guy with a social game that will bring him to the jury, but not much farther. (See: Donny Thompson.) Jason seems like a guy so nice that anybody winning HoH will not think twice about using him as a pawn because "the whole house loves him and would never send him home." Until… well you know what happens next. [/one_half][one_half_last padding="0 20px 0 20px"][one_half_last]

8) Raven
If you look in the dictionary under the word effervescent you would find a picture of Raven. She's a fan of the show and could be a threat in competitions as a dancer with excellent memory skills. My big reservation with Raven is she is the leader of an all-female ghost hunting group and America isn't crazy about that sort of thing. Even if she doesn't win this season perhaps she can go on, much like her favorite Big Brother player Frankie Grande, and become a social media mogul. [/one_half_last]
---
[one_half padding="0 20px 0 20px"][one_half]

9) Kevin 
Having just watched the oldest houseguest (Karen) go all the way to the end of BBCAN5, I'm having a hard time convincing myself that Kevin is going to do anything but coast to the end. The older person in the house isn't usually viewed as a threat. Kevin will likely be a welcomed father-figure to everyone. Will he play a respectable enough game to get the votes to win if he is taken to the end? You never know, but he seems to be just as confused as to why he's there as I am. [/one_half][one_half_last padding="0 20px 0 20px"][one_half_last]

9) Ramses
Ramses, aka mini Gus Fring, is the most adorkable! He's the bespectacled superfan (sorry Cody, bespectacled dweeb) with an extremely detailed plan for winning the game. Unfortunately, being a fan of Dan Gheesling does not make you a player like Dan Gheesling. Ramses is also very young and may lack the life experience needed to win this game. On the plus side, as a cosplayer, it is very possible he brought his own costumes if he receives a punishment from Big Brother. [/one_half_last]
---
[one_half padding="0 20px 0 20px"][one_half]

10) Raven 
Here's another one where looks might be deceiving. Looking at Raven, you might immediately think of a Bronte (BB18) or Anick (BBCAN2) as comparable bubbly, quirky girls who seem unlikely to make big waves in the house, and also may have a hard time fitting in with a majority alliance. Raven seems like a potential ally for Ramses, but I can see the two of them being on the outs in this group of players. She wants to name her alliance "Team Sour Patch" and I'm all in on that. [/one_half][one_half_last padding="0 20px 0 20px"][one_half_last]

10) Elena
I'm conflicted on Elena. I really want to like her but she's just so… grey? No, that's her hair… bland? She seems personable enough but her friends call her a mannequin for not having a heart. Befriending a mannequin is quite difficult; in fact, I believe there was a whole mannequin challenge dedicated, I assume, to this very subject. At the moment she seems to lack the strategy needed to propel her far into the game. We might be seeing her and her beer koozie in jury. [/one_half_last]
---
[one_half padding="0 20px 0 20px"][one_half]

11) Dominique 
It really feels like Dominique is here for the business/fame perks of being on TV. Nothing she has said indicates to me that she's a fan of the show or even excited to play the game. Dominique won't be interested in making smart moves, she'll be trying to make good TV. Her strategy for the game is to remain neutral and constantly strategize. Cool. Maybe she'll come on RHAP and talk about the second half of the season once she gets home in a couple of weeks. [/one_half][one_half_last padding="0 20px 0 20px"][one_half_last]

11) Jason
Jason, aka Whistle-Nut, had one of my favorite answers to a bio question this year, "Do you have a strategy for winning the game: Yes". That's it, just "yes". This rodeo hype man is CLEARLY pulling a Derrick Levasseur and not telling production his full strategy. Just kidding! Whistle-Nut seems to know very little about Big Brother and will need some lucky horseshoes if he wants to win the money for a down payment on a helicopter. Rumor has it, if you whisper "Whistle-Nut" three times, a rodeo clown will appear in your mirror. [/one_half_last]
---
[one_half padding="0 20px 0 20px"][one_half]

12) Ramses   
With an unusually older cast this season, this 21-year-old might not have the easiest time fitting in. Only four of the other fifteen houseguests are NOT at least five years older than him. I don't see many obvious allies for Ramses in this cast, outside of Raven, who seems to have a similar personality. Between his age, his bubbly nature, and the fact that he probably will not be able to hide his superfan flag, Ramses is going to stick out like a sore thumb and could be an easy target as early as week one. [/one_half][one_half_last padding="0 20px 0 20px"][one_half_last]

12) Cody
I'm 95% positive that Cody wandered onto the set of Big Brother by accident and Allison Grodner mistook him for a BB19 houseguest. While initially he may appear to have the charisma of a potted plant, Cody is a blunt and somewhat endearing Marine Corps vet. As long as no one makes "victim noises" or is a superfan (or as Cody educated us, dweebs) they should be able to pull Cody into a solid alliance which may take him all the way to late pre-jury. He also seems to have been plucked straight from the early 2000's based on his fashion sense, haircut, and opinions on gender stereotypes. [/one_half_last]
---
[one_half padding="0 20px 0 20px"][one_half]

13) Alex 
I've seen comparisons to BB16 legend, DJ Paola Shea, and I have to agree; Alex's personality really does remind me of Pao Pao. Her chances of winning seem non-existent, but I would've said that about BB18's Natalie Negrotti based off of her quirky pre-game interviews, and Natalie finished 6th. But there's no way this self-proclaimed hyper, center-of-attention makes it that far and convinces a jury to give her half a million dollars. The beginner's luck that Alex claims to have is about to run out. [/one_half][one_half_last padding="0 20px 0 20px"][one_half_last]

13) Jillian
Jillian plans on rockin' the classic "Christine from BB16" strategy wherein she rats out the girls to a dominant dudes alliance. As we all know, that worked out SWIMMINGLY for Christine. Also, Jillian has met Aaron Carter and therefore might be the flyest kid on the block. Although the jury, which she may not make, is still out on that. [/one_half_last]
---
[one_half padding="0 20px 0 20px"][one_half]

14) Jillian 
Jillian wants to model her game after BB16's Christine Brecht or BB12's Britney Haynes. Can I stop there? In terms of gameplay or entertainment, I don't see where Jillian fits in. I'm getting BBCAN5 Jackie vibes, with a touch of BB17's Basic Becky (not the greatest equation for a Big Brother player). I'm seeing nothing from Jillian that has me excited for her chances. [/one_half][one_half_last padding="0 20px 0 20px"][one_half_last]

14) Kevin
Will we learn about all seven of Kevin's kids before he is evicted from the house? My gut says no but my gut is also very hungry. Savvy players might keep him around as a number, possible final two goat, or generally whacky character a la Renny. Only time will tell if rapidly aging Kevin Martin can survive (literally) the first few weeks and go on to win his second Big Brother of the year. [/one_half_last]
---
[one_half padding="0 20px 0 20px"][one_half]

15) Cody 
I've actually been making victim noises every time I read or hear another thing that comes out of Cody's mouth. Two of the three words Cody uses to describe himself are "charming" and "sweet," but I'm sensing more "vulgar" and "jerk." He claims to never having been offended once in his life, so you have to wonder if that's because he is doing all of the offending himself. Cody also mentioned his dislike for BB18's Paul Abrahamian, saying "The guy is loud just to be loud. He would've been out immediately if I was in the house. I don't think I could've lived with the guy." We will have to see how Cody handles someone like that this season. The guy is here to be the villain and he knows it. I'm only wondering if he'll be out in week 3, 4, or 5. [/one_half][one_half_last padding="0 20px 0 20px"][one_half_last]

15) Josh
First, as someone who attracts mosquitoes like none other AND lives in a swamp, I would gladly get my butt kicked by a giant mosquito to change my relationship with the aforementioned insect. Anywho, on to Josh who is the love child of Devin and Jozea (who knew Devin had a son too?!). He describes himself as reactive, impulsive, and an adrenaline junkie who loves Ika Wong. This is probably the perfect recipe for feeds gold. Let's hope this sartorial genius/dumpster fire can actually make it to the live feeds. WHOOOO!!! [/one_half_last]
---
[one_half padding="0 20px 0 20px"][one_half]

16) Christmas 
We're all trying not to make Christmas jokes, but why fight it? It will be a miracle if we get 12 days of Christmas before she walks out the front door. Christmas describes herself as influential and thinks she'll easily read the other players. I can't help but feel like as much as she says she wants to stay under the radar, she will have nowhere to hide. The 30+ year old woman hasn't always had a ton of success, but if her game is more like BB15's Helen or BB17's Shelli rather than BB8's Kail, she might have a shot to make it to jury. I'm hoping (and doubting) Christmas surprises me and turns out to be some kind of Vanessa Rousso-like strategic mastermind. I can't help feeling that she'll talk her way right onto the block and out the door week one. [/one_half][one_half_last padding="0 20px 0 20px"][one_half_last]

16) Alex
If Big Brother recruits needed a poster child look no further than Alex. She is bound to rub houseguests the wrong way with her constant need to be center of attention. I hope Alex has a fun summer at home not watching this season. Side note: If Steve was the Walmart version of Ian, Alex is the dollar store version of Pao Pao.[/one_half_last]