Matt Liguori rates the houseguests each week with his own guest in RHAP Big Brother Power Rankings.  This week Matt is joined by Adam Buongiavanni.
Notes:
Power Rankings will contain information from the live feeds. If you are only watching Big Brother 19 episodes and consider information from the feeds to be spoilers, come back after watching the episode on Wednesday night (or Thursday night, if you want to play it extra safe).
If reading on a cell phone, rotate your device horizontally to read the rankings side-by-side. However, this may not work for some devices with smaller screens.
RHAP Big Brother Power Rankings: Week 2
Week two in the Big Brother house is coming to a close and it's been quite eventful. Joining me this week to evaluate the players of Big Brother 19 is another contestant (the runner-up) from last year's So You Think You Can Podcast competition, Adam Buongiovanni! Follow or tweet to Adam (@AdamBongo) and myself (@mattliguori) and let us know what you think and leave a comment down below!
Factors that will come into play each week include (but are not limited to):
winner potential
position in the game/level of safety regardless of who comes into power
social capital (how much is being saved, spent, or wasted)
Before moving into week two, let's take a look back on the first two houseguests to leave the game.

Cameron: We've established that nobody likes a night one eviction. It's terrible, it's cruel, and it's not fun for anybody. My heart goes out to Cameron and I hope he finds a way to bounce back after having his dream ripped away so quickly. Liana and I were both high on Cameron. I even picked him first in one of my drafts! Last week I said, "You would think by now that Big Brother players should know 'the nerd' needs to go FAST" and I guess they heard me. Cameron couldn't have possibly gone any faster.

Megan: I said last week that Megan could have potential if she makes it past week one. As it turns out, her first week was so bad it caused her to quit the game. I saw Megan as someone who could potentially be calling the shots as the game goes on, and it seems like that's exactly what she was trying to do during her few days in the house. Playing too hard too fast came crashing down on Megan and the pressure was too much for her to take. She was worried about playing like Tiffany Rousso, but her first few days were actually more like Vanessa's (if Vanessa had gone through with walking from the house). I wish Megan nothing but the best and hope she gained something positive out of the experience.

[one_half padding="0 10px 0 10px"][one_half]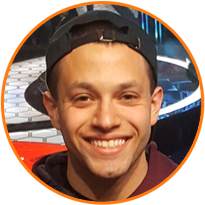 [/one_half][one_half_last padding="0 10px 0 10px"][one_half_last]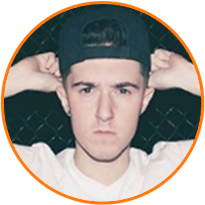 [/one_half_last]
---
[one_half padding="0 20px 0 20px"][one_half]

1) Raven  

A big part in ranking Big Brother players during the season is determining how much the other players in the house are targeting them. Raven is in a unique position this week, as many players in the house are claiming to be playing FOR HER to win, which is quite the opposite of targeting her. It's week one and she's surrounded by loyal allies who are also mostly bigger targets than she is. People seem sympathetic towards her condition and want to see her succeed. Hard to say anybody is in a better spot so far. [/one_half][one_half_last padding="0 20px 0 20px"][one_half_last]

1) Dominique
She's so smart, and I'm so pleasantly surprised at how she's playing. For someone who's not a big fan, she's cultivated relationships with damn near everyone, and doesn't seem to be on anyone's radar. She's protected by Cody's alliance and the rest of the houseguests don't seem to have any intention of targeting her. I was nervous she'd come across as annoying and I was very wrong.  [/one_half_last]
---
[one_half padding="0 20px 0 20px"][one_half]

2) Kevin  

7
I've had a good feeling about Kevin's longevity in this season. Having seen him play for almost a week, that hasn't changed. He isn't making enemies and as the craziness is beginning to unfold, more houseguests will be looking towards the friendly father figure to confide in. His partnerships with Paul and Jason are intriguing, and I'm excited to keep an eye on that over the next few weeks. We need some more DRs from Kevin to figure out where his head is. At this point, nobody is coming after him and he should be fine to sit back and relax until jury starts.[/one_half][one_half_last padding="0 20px 0 20px"][one_half_last]

2) Kevin
I can't express how much I love Kevin. He's really playing up the fact that he's dumb and doesn't understand what's going on. People understand he's not a threat and he's taking full advantage of that. I hope we get to see Kevin in control, even if it's for a week as the HoH, because it'd be a trip to see him in power. [/one_half_last]
---
[one_half padding="0 20px 0 20px"][one_half]

3) Dominique  

8
Dominique has been as solid as you could ask for so far. I'm worried that she could be seen as expendable by some of her original alliance (besides Mark). It seems like she has good relationships with a few key players, but if somebody wins the next HoH who isn't one of her allies, the complete lack of relationship she has with the Alexes or Joshes of the house could come back to bite her. She's doing a lot better than I thought she would, but I need her to interact more with the outsiders in the house and less with the cameras and mirrors.[/one_half][one_half_last padding="0 20px 0 20px"][one_half_last]

3) Mark
I love this guy. He's too emotional, but he's such a sweetheart and I think that alone will take him far. He's not on anyone's immediate radar and I think the upside with Mark is enormous. I love his relationship with Dominique and I pray we see them take this game by the horns. More Mark and Dominique, less Mark and Elena. He cries a ton and although it's unintentional, that'll offset his intimidating physique and BULGING personality. [/one_half_last]
---
[one_half padding="0 20px 0 20px"][one_half]

4) Matt   

2
Similarly to Raven, Matt is also surrounded by solid allies. He's done a good job keeping a cool head while one of his closest partners, Cody, is actively blowing up the game. His name has come up here and there in "who would you nominate next week" conversations, but only briefly and only because of his association with Cody. Now that he's worked on putting even more distance between himself and Jessica/Cody, he should have nothing to worry about. Matt is friendly, a good listener, and very charming. Mark is my pre-season winner pick, but if I'm allowed to choose a new winner pick after seeing a week of gameplay, Matt's my guy. [/one_half][one_half_last padding="0 20px 0 20px"][one_half_last]

4) Elena
I like Elena (in small, small doses). She and Jessica were besties; now they're slowly turning into frenemies. Before we know it, they'll have a full-on showdown and it'll be marvelous. I think she has the framework to be a strong, strong social player, but with the Christmas/Jillian vote, she seemed a bit wishy-washy. If she can buckle down, and lay low for a bit without drama, she's going to go extremely far. [/one_half_last]
---
[one_half padding="0 20px 0 20px"][one_half]

5) Elena  

2
While I can't find any major flaws in Elena's game as it currently stands, I have concerns about how she'll do in a few weeks once things get even messier, if that's possible.  She's got the biggest meat shield in the house as a showmance partner (in terms of physical mass), and an alliance full of big targets. Nobody on the other side is bringing her name up. Nobody dislikes her. This just doesn't seem like the start of a game with $500,000 at the end of it, but it's only week two, so prove me wrong, Elena! [/one_half][one_half_last padding="0 20px 0 20px"][one_half_last]

5) Jason
I enjoy him. I don't know exactly what that means, but I just do. I think he's genuine and that speaks volumes for the people they cast on Big Brother. I think he falls under the category of "I'm not closely aligned with Jason, but we can get him out whenever". He doesn't seem like anyone's #1, or #2, or #7 target for that matter, and I think he'll go far.
[/one_half_last]
---
[one_half padding="0 20px 0 20px"][one_half]

6) Jason  

2
Jason could've easily gone home this week if not for Cody's move. Any other member of that alliance would've gone with the group consensus and nominated Jason, who would have gone home next to Jillian. Jason wasn't connecting with the "popular" kids right off the bat, but now that Cody threw him a lifeline, I think Jason will take full advantage of it. He's connecting with people on both sides of the house and gathering information from anyone who will talk. Things are looking up for the cowboy. [/one_half][one_half_last padding="0 20px 0 20px"][one_half_last]

6) Christmas
When I think of Christmas (the holiday), I think BIG. Christmas (the 1-legged Big Brother player) is playing just like the holiday. She's not afraid of anyone, or anything, and she wants Cody's head on a silver platter. She needs to play a bit more like Hanukkah (more subtle, less attention) and relax. Players who get nominated and self-destruct go home. Christmas has huge upside; she just needs to let the game come to her moving forward. [/one_half_last]
---
[one_half padding="0 20px 0 20px"][one_half]

7) Mark  

6
Planted in the middle of the house, in the middle of his alliance, and about the middle of my rankings, we have Mark. It's concerning how much he's flip-flopped on whom he plans to vote out. Hitching his wagon to Cody and Jessica when the rest of his alliance has become frustrated with them is pretty questionable. Overall, he's doing okay. He's likeable, has good relationships, has an interesting partnership with one of the best players at the moment in Dominique, and doesn't seem to be on anyone's radar. He just needs to find a way to keep his emotions in check; we're only two weeks into this thing! [/one_half][one_half_last padding="0 20px 0 20px"][one_half_last]

7) Paul
SHUT UP ABOUT BEING A VET. I thought Paul would be smart enough to come into the house and downplay his game from last year, and his VET status…but he's not. He keeps telling every newbie how they're doing everything wrong…WHY?! LET THEM MESS UP. He's also telling people why he deserved to beat Nicole. It serves no purpose in helping his game. Check your ego at the door, and keep making friends. [/one_half_last]
---
[one_half padding="0 20px 0 20px"][one_half]

8) Paul   

If Paul didn't have his protection, he would've been on the block right now with a good chance of staying. He would have stayed over a girl who has potential to be the season's Victoria. That's something. Paul has formed his fair share of friendships and is working all angles of the house. Is he playing TOO hard? Probably. But his game plan has been forced to change now that Cody made him show his cards. Paul needs to find a way to keep his mouth shut for the next two weeks. I do have confidence in Paul's abilities to not screw this up, but he's making it hard to keep the faith. [/one_half][one_half_last padding="0 20px 0 20px"][one_half_last]

8) Raven
Despite how annoyed people are that she's talking about her illness, I think we need to cut this poor girl some slack. It's a huge part of her life and she's getting comfortable with 16 strangers. I don't think it's her intentional strategy, but if it is…it's working. She's gaining sympathy from everyone and no one's going to go near targeting her until well into the jury phase. [/one_half_last]
---
[one_half padding="0 20px 0 20px"][one_half]

9) Josh  

5
TV-only fans must think Josh is a lock to go home next week once his safety is up. Think again! The house blew up this week and Josh wasn't involved in any of it. I wrote out these power rankings and it took me 10 minutes to think of the 15th houseguest I was missing from my list (Josh!). Any reasonable person in Josh's position right now would keep their mouth closed for a few weeks, throw competitions and float to whoever has power. But this guy is anything but reasonable, and if anyone can ruin this golden position, it's him. [/one_half][one_half_last padding="0 20px 0 20px"][one_half_last]

9) Matt
He laughs way too much. Maybe that's nitpicky but it's driving me nuts. He called Raven babe and that's beyond dumb to me. I get it– you're a horn-dog and need to be showmancin', but stop bringing attention to this partnership you have. Such a small word can show how strong a bond is; it shows how differently he feels about Raven than every other person in there. He has the likability factor to make it far, but eventually, this will hurt him. With a house full of showmances, you still want yours to appear as less than what it is.  [/one_half_last]
---
[one_half padding="0 20px 0 20px"][one_half]

10) Ramses  

2
I can't get a good read on where Ramses' head is. He seems to be trying to pull out some of Andy Herren's moves, but he's been caught sneaking around multiple times already. It seems as though he's well-liked enough at this point. The problem is that he's so expendable. He isn't doing anything to further anyone's game. If someone needs him for a vote, they can try to pull him in. But if he ends up on the block against somebody with enough allies, nobody will think twice about sending him home. Ramses has to nominate himself sometime in these next three weeks; he'd better make some more friends before that happens. [/one_half][one_half_last padding="0 20px 0 20px"][one_half_last]

10) Ramses
Ramses is a lot smarter than I thought he'd be. He seems like a good kid, but I'm not sure if he's making strong relationships with the right people. I think he might be able to avoid crossfire as the big targets take each other out. I'm also hopeful for a Kevin ad Ramses final two. It'd be awkwardly adorable! [/one_half_last]
---
[one_half padding="0 20px 0 20px"][one_half]

11) Christmas  

5
Seems like my take on Christmas from pre-season wasn't totally far off. I ranked her last and was worried about her chances at even making it out of week one. She's now been nominated twice, and while she survived the first eviction, this one won't be as easy. You do have to take into account that Christmas was Cody's fourth back-up target. Her allies really haven't doubted her, besides Mark, who can't make up his mind. They've been in save-Christmas mode since she was put on the block and that hasn't changed. It goes without saying, but the foot injury is going to help her in the coming weeks if she can make it past this one. Who's wasting a nomination on a girl walking around the house with crutches? [/one_half][one_half_last padding="0 20px 0 20px"][one_half_last]

11) Josh
The best comeback in Big Brother history? Okay, I'm speaking way too soon. But I think we've seen a common case of someone making an extreme amount of mistakes so early on that he gets pushed aside and sticks around for a while. And if they let Josh stick around, I think we can see the intelligent, level-headed, hunk of Cuban meat we all hoped for. I believe in Josh. [/one_half_last]
---
[one_half padding="0 20px 0 20px"][one_half]

12) Alex  

1
With the Megan/Jessica situation behind her, Alex won a game-saving POV and found a comfortable spot behind meat-shield Cody that could help her move forward in the game. She still doesn't have any relationships with the original majority alliance, but her bonds with Kevin and Jason are growing, while Cody plans on protecting Alex until jury at the very least. What's left of Cody's alliance doesn't seem ready to turn on him next week, but they do seem anxious to take out either of his minions (Alex or Jason). I still don't think Alex is long for this game, but I'm entertained by what she's bringing to it so far. [/one_half][one_half_last padding="0 20px 0 20px"][one_half_last]

12) Cody
What a whirlwind of an HoH. He really did get the raw end of the deal when it comes to nominating five people this week, but, he didn't do himself any favors by backdooring one of the biggest players in the game before he was even remotely sure he had the numbers. You can't make a move without people backing you. He let his ego and need to be the alpha take over and he nominated the wrong people. I'm also curious if he was upset at Christmas for making victim noises when she tore the ligaments in her foot.   Cody screams 4th boot, and I don't see him making jury unless Grodner develops a Frank-like crush on Mr. Nickson. [/one_half_last]
---
[one_half padding="0 20px 0 20px"][one_half]

13) Cody  

2
You can't expect every Big Brother player to come into the house and think logically and/or rationally. Cody has his own agenda and isn't worried about how that affects anybody in the house, including his closest ally and showmance, Jessica. He's already won two competitions, he's blown the game up, he's torn apart his own alliance, and could not care less. Last week I was questioning whether Cody would leave during week 3, 4, or 5. Having seen him play for a week now, it feels safe to say that barring competition wins in each of the next few weeks, this guy isn't getting to jury. [/one_half][one_half_last padding="0 20px 0 20px"][one_half_last]

13) Alex
I cannot help but cringe at the fact she told Cody she'd break up the showmances. A wise, broke, drugged out man once said.."YOU CAN BOUNCE CHECKS IN THE BIG BROTHER HOUSE". ALEX. YOU CAN LIE. TELL CODY YOU'LL NEVER NOMINATE HIM! I just don't understand why people go on BB and say 'they tell it like it is'. That gets you nowhere in ChenVille. [/one_half_last]
---
[one_half padding="0 20px 0 20px"][one_half]

14) Jessica  

12
Jessica took a bad situation this week and found a way to make it even worse for herself. Cody has become a sinking ship and Jessica is fully on board. I'm disappointed because Jessica seemed like she had a lot of potential, but she's completely blinded by her attraction to Cody. All of her relationships within her alliance are crumbling and she still has nothing in place with the other side of the house. If you asked everybody whom they would nominate next week, Jessica's name would come up from at least half of the players, if not more. [/one_half][one_half_last padding="0 20px 0 20px"][one_half_last]

14) Jessica
The only moves she's made so far are on top of Cody. I expected this savvy, independent girl to take this game by the balls and control it. Each day she keeps upsetting more and more of her former allies, and a lot of this has to do with her being attached to Cody. JUMP OFF THE CODY SHIP IF YOU WANT TO SAVE YOURSELF. If Christmas or Paul win HoH (and with the way production's been playing things, it'll probably be a "Longest Beard" competition) Cody and Jessica go up. If Cody wins PoV…Bye, Jess. [/one_half_last]
---
[one_half padding="0 20px 0 20px"][one_half]

15) Jillian  

1
I might be giving her too much credit, but it feels like Jillian is trying to lay low this week. If this were a later week in the season, she would have the right idea. In week 5, Christmas should absolutely be evicted over Jillian. But in week two, everyone is still looking for a team to work with to get themselves to jury. Christmas is a part of a lot of people's plans, while Jillian is a part of only Alex's. She seems to have zero connections with the majority of the house and zero interest in even TRYING to get their votes. If Jillian goes this week (and that seems likely), even those who voted for her to stay will not be too distraught. [/one_half][one_half_last padding="0 20px 0 20px"][one_half_last]

15) Jillian
Poor Jillian. From seeing her mosey around on the feeds, it looks like she's just having trouble connecting to her fellow houseguests. For the sake of the excitement of the house, I hope she goes home this week. I don't think there's much potential for Jillian turn into a great…or even an "OK" for that matter. [/one_half_last]

Matt's Power Rankings by Week