Unfortunately, another season of the Celebrity Apprentice has come to an end.  We started out with two teams picked by Bret Michaels, the first one fired, and Trace Adkins, who would go on to win.  Donald Trump made his usual arbitrary firings, Omarosa made more enemies, and Penn and Trace made ice cream.  What a season!
Battle of the Ice Cream: Swirtle vs. Maple Macadamia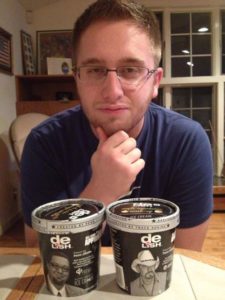 The day after the first part of the finale aired, I found myself passing Duane Reade on the way home from work.  As any respectable Celebrity Apprentice blogger would do, I parked my car, went in, and purchased some Penn and Trace inspired ice cream.
Penn's Magic Swirtle:  While the name is catchy, I'm pretty sure Penn ripped off Pokemon.  Let me guess, does Swirtle evolve into Warswirtle?  I was pretty nervous about eating this ice cream until I read the ingredients and realized that the caramel filled candy pieces are not made from actual turtles.  The 18 grams of fat per serving also worried me a bit.  This ice cream would NOT be approved by the popular health and fitness website, ThatPrettyFitChick.com.
I got past my fears however, and really enjoyed Penn's creation.  It's basically your typical chocolate and caramel ice cream, but the sea salt chocolate swirl made it pretty unique.  Salty chocolate might sound strange, but it was actually really good.
Trace's Maple Macadamia Mash-Up:  First of all Trace, you're not automatically trendy for using the world 'mash-up'.  Since when is this the coolest word since 'Swirtle'?
Secondly, at first taste, it felt like I was eating a cold pancake.  The macadamia nuts were pretty good, but even Aunt Jemima thought there was way too much maple syrup flavor!  After a few spoonfuls, I got used to the taste and started to enjoy it more… until I found a hair lodged in the ice cream!  Trace really needs to wear a hairnet the next time he's doing anything involving food.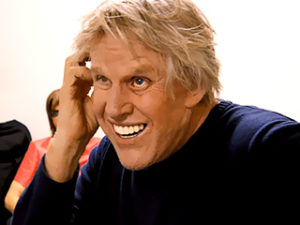 Season MVP: Gary Busey
This wasn't even close.  In a series that lacked fighting, until Omarosa and LaToya Jackson duked it out at the live reunion, we needed crazy, and Gary Busey was the one who brought it.  In the two final task episodes alone, he completely overshadowed the final two contestants.
I'm pretty sure that Gary has been coming up with ideas for a fantasy novel all season long.  Of course, we already knew about his 'Angel in an Earthsuit' and the mechanical dog, but in these episodes he added even more characters.  During the ice cream taste test, he calls the female customer he was hitting on the 'Red Velvet Queen'.  He also said that Joan Rivers fixed her hair up like she's from another galaxy.  He even followed up his mechanical dog idea with one for a mechanical dog lawn mower.  If he does write a book about his alternative reality on the Apprentice, I wonder if it will somehow revolve around the Macadamia song he was writing throughout the episode.  I'm sure he can use the quote "Two is tandem, two is powerful, two is one with your God" as the tagline.
Gary continued his theme for this season when he asked one of Trace's donors if she just farted.  Shouldn't he know without asking, based on his magical ability to see farts?
I hope the next Celebrity Apprentice brings in a whole batch of new contestants, but if Trump is smart, Gary will be back every season.

Other Notes:
Trump was actually being completely unbiased when he said that the Trump Building at 40 Wall St. is one of the best buildings in the city.
Swirtles were placed on the endangered species list after Walgreens started making Penn's ice cream.
I guess Trace never got the LG fridge that tells him he's too fat based on all the ice cream he was eating.
If half of Marilu's friends are dead, I wonder how high the percentage is for Joan Rivers.
Lisa's horniness carried over to this episode: "Dennis creaming his pants was just about the best visual ever."
I know a lot of Jet fans who would have sympathized with Trace while he was waiting for Tim Tebow to show up.
I'm pretty sure Trace compared Tebow to Jesus.
At least in this finale, Mark Burnett lets everyone on stage.
Stephen Baldwin was taking video on his phone throughout the live finale.  I don't blame him, it must be cool to be around celebrities.
Final Thoughts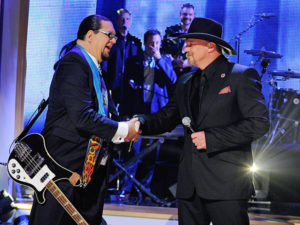 While I believe Penn deserved to win, due to his great ideas throughout the season and superior finals performance, Trace winning is fine.  I don't think anyone really watches this show for the integrity of the game, despite how much Trump talks about its credibility.
I had a great time blogging this season, and I thank everyone who has read some or all of my posts!  I hope everyone has a summer that's 5,000 miles past heaven.