Last season, the RHAP bloggers went head to head with the respective brain trusts of Inside Survivor, Reality Blurred, and True Dork Times in a little contest we call Jury Jeopardy. This seemed like a fantastic idea until RHAP scored a mere three points out of a possible seven.
The inaugural and reigning champion is Andy Dehnart of Reality Blurred who scored an impressive five points. Andy's been around the Survivor writing block long enough that we shouldn't be surprised his greater experience won out, but just like Will Wahl, we want our shot at the title too… and we don't know when to shut up.
With a likely ten points available this season, we need to get cracking. A group of RHAP bloggers (Catherine Lucas, Christine Larivière, Dan Heaton, Michel Trudeau, and myself) put our fevered brains together and predicted each juror's votes in order of preference for the final six. (As we can't tell who the remaining jurors will be, we have also ranked the votes of the final six, though only those who make the jury will be counted.)
If any given juror's vote is ahead of the other two finalists in our ranking, then we score a point, i.e. if the three finalists are Adam, Bret, and Ken, and Michelle votes for Adam, that's one point for us. If Taylor votes for Adam, we don't score.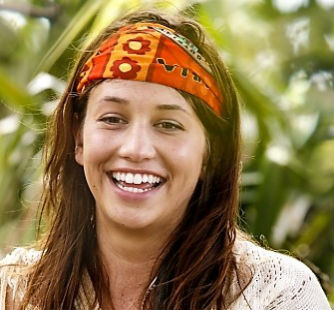 MICHELLE
Christine says: Michelle's line of questioning will be random and light-hearted as if she's on a dating show. Perhaps she will ask whether they believe in dragons, but only Hannah would say yes. Or she might ask what kept each of them going during the game. Every contestant's touching story to tell will start a flow of tears, except for Bret who will be fortified with enough champagne to keep the humor going.
Michelle will vote for: Jay > Adam > David > Hannah > Bret > Ken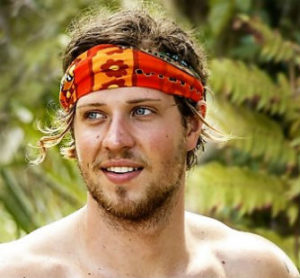 TAYLOR
Catherine says: If Jay makes it to the end, Taylor's speech will simply be "I love you, dude," and he'll vote Jay.
Otherwise, I can see him asking the finalists something about how much fun they had out there, and then voting for anyone but Adam or Hannah.

Taylor will vote for: Jay > David > Bret > Ken > Adam > Hannah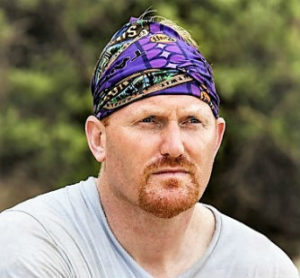 CHRIS
Christine says: Chris will still be bitter about that flip so Adam and Hannah will not get neither his love nor his vote. He will have a spiel to rival Ken about loyalty and trust, but in the end, he'll do something hypocritical like vote for David over Jay or just give his vote away to whichever contestant knows the score of some ancient University of Oklahoma game. Expect his question to contain the word "deserve".
Chris will vote for: Bret > Jay > David > Adam > Ken > Hannah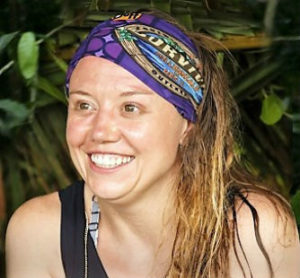 JESSICA
Catherine says: I think that Jessica  should fully embrace the random way that she exited the game. Survivor is, after all, a game of luck. I hope Jessica asks them to pick a number.
(Though she probably votes for one of her alliance members anyway.)
Jessica will vote for: Ken > David > Adam > Jay > Hannah > Bret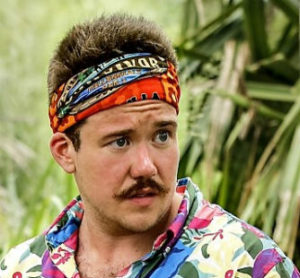 ZEKE
Dan says: He seems like a great guy in real life (and on the show), but Zeke is the prime candidate to pull a Penner and get a little nasty. While he won't drop a random bombshell like outing the star of The Facts of Life, Zeke will also target the player that he believes torpedoed his game. It's going to be Hannah, and I'm expecting great TV. He won't vote for her but will provide us with some crazy zingers.

Zeke will vote for: Jay > David > Adam > Bret > Hannah > Ken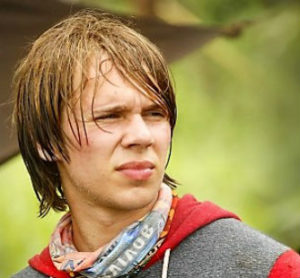 WILL
Christine says: Will's question will be about "big moves" and asked solely for the sake of scoffing. If Ken makes the finals, Will will look at him with disgust and ignore him or cut him off. If Jay's there, expect Will to ask why he didn't play "their" idol for Will. Whatever the question is, Will will delight in watching them squirm as he builds his résumé further with Experience: Jury member on Survivor (Dateable).
Will will vote for: Jay > Adam > David > Hannah > Bret > Ken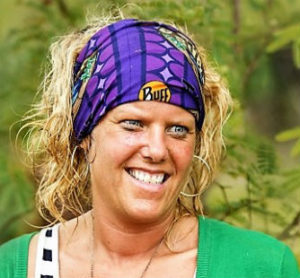 SUNDAY
Christine says: I wish that a bitter Sunday would lash out at everyone for thinking she was a goat and ruining her game. Instead, of course, Sunday will be sweet to everyone who it made it to the Final Three. Her question will be about how winning Survivor will change their lives. She'll vote for the person in her alliance who did the most for her.
Sunday will vote for: Bret > Jay > David > Adam > Ken > Hannah
THE FINAL SIX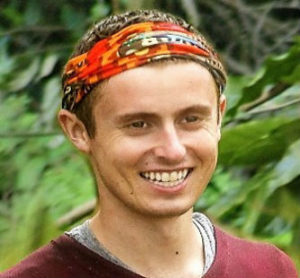 ADAM
Sarah says: There's always that one juror who turns to the rest of the jury and passionately begs them to vote for the "right" player to win.
This season, it will be Adam pulling the half-Murphy… and for the first time, this speech will have us reaching for the tissues.
Adam will vote for: Jay > David > Hannah > Bret > Ken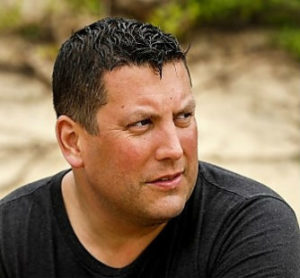 BRET
Dan says: We're going to see cranky Bret in full force against the final three. He'll go after all of them, but not with anything personal. Expect "for crying out louds!"and a lot of arm waving. After partaking in the Ponderosa bar before the Final Tribal Council, Bret is going to have a blast. Get ready for some cannonballs into the pool while he berates the victors.
Bret will vote for: Jay > Adam > David > Hannah > Ken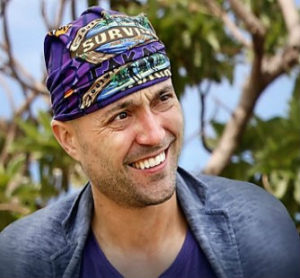 DAVID
Sarah says: Free from the pressures of the game and bearing a new haircut from Michelle, I like to imagine David as a poised and suave juror… who will ask about some strategic technicality of the finalists' games.
Even my imagination has limits.
David will vote for: Ken > Hannah > Adam > Jay > Bret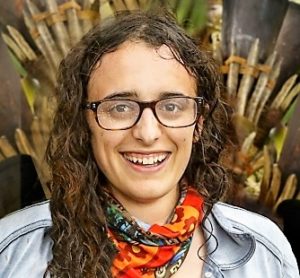 HANNAH
Michel says: Hannah's question:  "I don't know who to vote for because I like you all so please, hear me out:  I know that my vote will make one of you happy but the other two will hate me for it and I don't want you to hate me because I'm not a bad person.  So I want you to tell me why you will not hate me if I vote against you.  That would give me a good reason to vote for you but then that means I would be voting against the two who would hate me the most for voting against them.   I'm really a nice person and I hope you won't hate me because of this vote which, I can tell you right now, I haven't decided yet because I love you all.  Jeff, I know you have to catch a plane or an helicopter to get back to LA but please hear me out:  I have to make a million dollar decision and I like all of them and I'm about to make two of them really unhappy with me and I'm not a bad person so I don't want people to be unhappy with me and I really don't know what to do.  So my question is:  Will you still like me if I don't vote for you?   I really am a nice person, you know…
Hannah will vote for: David > Adam > Ken > Jay > Bret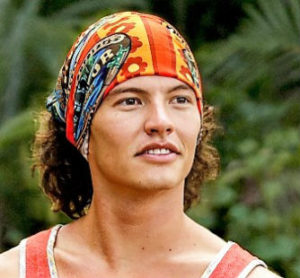 JAY
Dan says: We won't see any nasty attacks from Jay. He won't stare down the losers and say "It was me. I won't vote for you". Instead, he'll just have fun with the questions! He'll also be the one that lobs the softball to Adam for the Jeremy-like story on his mom. It will be the bittersweet clip we remember if Adam takes home the million. 

Jay will vote for: Adam > David > Bret > Hannah > Ken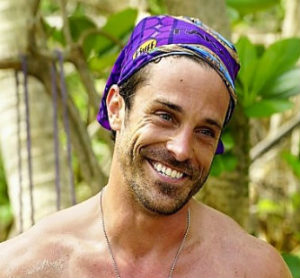 KEN
Catherine says: If Ken is on the jury, he is 100% asking them about their morals. Apparently, Survivor is a deceptive game. He'll want to know how they played the game ethically. What immoral acts do they now regret? When have they lied in the game? He'll stand there sanctimoniously thinking that Sir Squiddington should never have given his life for any of these scoundrels. And then he'll vote for his best friend.
Ken will vote for: David > Adam > Jay > Hannah > Bret


Those are our predictions, but feel free to weigh in with your own, either by commenting below or using #JuryJeopardy on Twitter. And don't forget to check out what our rivals are saying at the below links:
Andy Dehnart at Reality Blurred
Jeff Pitman, Andy Baker, and Pat Ferrucci at True Dork Times
Martin Holmes at Inside Survivor