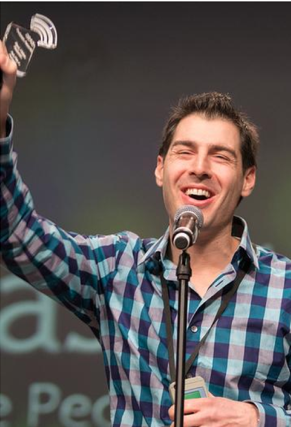 Do you have an idea to create a blog, podcast or small business website that you are truly passionate about?  Is there some aspect of this project that's holding you back from getting started?  I'm offering one-on-one consultations to share my knowledge and help launch your web projects.
I currently am available to meet with you over skype, phone or google hangout to listen to your problems and help answer your questions.  In 2010, I launched this website and through learning everything I could about  this field (and a lot of hard work) we had over 4 million pageviews and 2 million podcast downloads in 2013.  However, the thing I'm most proud of is the highly engaged and interactive community we've build around "Rob Has a Podcast", which I think is the most important part of any online venture.
What Can We Cover?
I'm at your disposal to discuss whatever aspect of your concept which you want me to focus my attention.  The areas we can get in to are (but not limited to):
What are the ways to get started with your own website?
How do you get started with your own podcast?
How to cultivate your ideas into your own website or online business?
How do you market my online content?
What are the best ways to create and maintain an online community
How do you best use social media to promote your online content or business?
How do I use Google Hangouts to create content?
Depending on what your needs are, I may be able to fully able to answer your questions in one hour if you need help with a specific topic or question.  If your needs are more broad, obviously we'll need more time to work together.  To know for sure, contact me ahead of time and we can discuss the amount of time it might take to solve your problem.
Option 1: Consultation by the Hour
I'll listen to your specific needs and work with you on providing the information or the solutions that you are looking for.  Based on availability, we can work together for an hour or a block of time that can be scheduled.
Cost:  $125 per hour
Option 2: Four Hours of Consultation (Spread over 4 days)
I recommend this option for you if you have a big project that you want to tackle and you need additional guidance and support.  For instance, if you think you have an idea for a website or podcast, the four weeks would begin with development of your idea and end with you getting ready to launch your project.
Feel free to contact me ahead of time so we can discuss how much we can accomplish during our time working together. We can also split the 4-hour block into two hours one week and two hours the following week. I'll work with you on whatever is most efficient for you.
Cost:  $395 total for 4 one-hour sessions