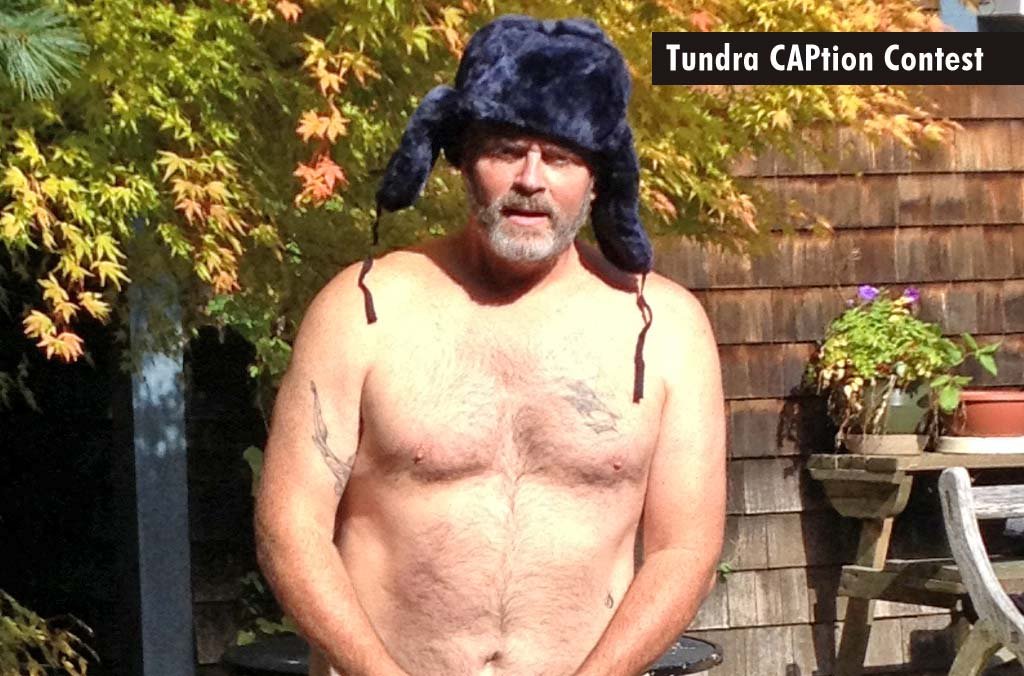 Click the photo to see last weeks contest with Richard Hatch[/caption]
In the comment section, submit your best caption for the photo above of Kim Spradlin and we'll select the funniest one next week LIVE on Rob Has a Webshow. The winner will receive a Tundra Hat of their choosing from RobHasAtundraHat.com.
Rob Has a Podcast listeners can save 25% on any Tundra Hat when they use the coupon code: RobHasAcoupon.