Please unpack your knives and stay!
Welcome to the first (and maybe only?) edition of the TOP CHEF podcast on Reality TV RHAP-Ups! Join the likes of Rob Has A Podcast and Post Show Recaps hosts Antonio Mazzaro (@acmazzaro), Curt Clark (@curtclark), Mike Bloom (@amikebloomtype) and Josh Wigler (@roundhoward) as they discuss the most delicious reality TV show in town.
This veritable Judges Table of podcasters will carve into topics including but not limited to TOP CHEF as a franchise, their favorite (and least favorite) cheftestants past and present, the current season TOP CHEF BOSTON, and much, much more. Plus, stick around as the hosts draft fantasy teams of the current TOP CHEF contenders, LAST CHANCE KITCHEN competitors included. In the words of a former TOP CHEF judge, we just kicked Restaurant Wars up a notch. BAM!
Send any questions and feedback along to Antonio, Curt, Mike and Josh on Twitter or in the comments below!
THE TOP CHEF JUDGES TABLE DRAFT:
Antonio: Team "Gregory"

Gregory Gourdet
Keriann von Raesfeld
Stacy Cogswell
Ron Eyester

Josh: Team "WHODAT? (No, Really, Who Is That?)"

Mei Lin
Melissa King
Aaron Grissom
Michael Patlazhan

Mike: Team "Vienna Sausage Party"

Doug Adams
Adam Harvey
James Rigato
Rebecca LaMalfa

Curt: Team "Stealing Joy"

Katie Weinner
Katsuji Tanabe
George Pagonis
Joy Crump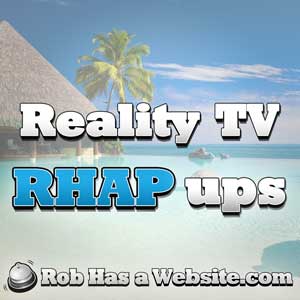 Click to Subscribe to ALL of Reality TV RHAP-ups[/caption]