Please unpack your knives and stay, for another edition of the TOP CHEF podcast on Reality TV RHAP-Ups!
Hosts Antonio Mazzaro (@acmazzaro), Curt Clark (@curtclark), Josh Wigler (@roundhoward) and Mike Bloom (@AMikeBloomType) return for an all-new 90-minute conversation about the last few weeks of TOP CHEF. They discuss the status of their remaining drafted players in the competition, the merits of Restaurant Wars, whether or not cheftestants should be judged on individual dishes versus their body of work, the possible redemption of LAST CHANCE KITCHEN, winner and loser predictions, and much more.
The TOP CHEF podcast will return for one more edition following the season finale.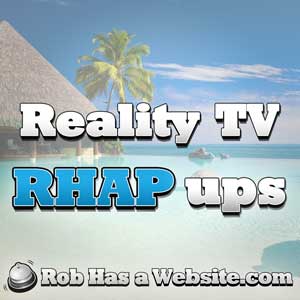 Click to Subscribe to ALL of Reality TV RHAP-ups[/caption]