Rob Cesternino has always been a fan of the classic 1997 film Titanic, directed by James Cameron so when word leaked out that a Titanic 3D was being released, a podcast became an inevitability. Rob is joined by Rob Has a Website contributor and amateur Titanic Historian, Matthew Bok to discuss everything about the film.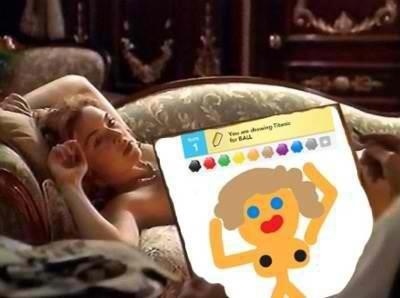 Rob and Matthew both agree that Titanic is one of the greatest films and acknowledges that the final hour of the film is amazingly riveting. However, Rob feels as though Kate Winslet's character, Rose, is a horrible person. Rob can't seem to figure out why Rose is so unhappy being engaged by Billy Zane's character, Cal. Matthew says that he recently tried to imagine the Titanic if it were cast instead with Tyson Apostol and Rachel Reilly. As for the 3d, Rob didn't feel like the 3d added to much new to the film and would've enjoyed the most recent viewing as much if it was just in regular 2d.
As for Leonardo DiCaprio's character of Jack, while Rob and Matthew think he was a great guy, Rob thinks that Jack was a horrible friend to Fabrezio and totally ditches him once he meets Rose. Rob also thinks that it was a brilliant move on Jack's part to show Kate the pictures of the naked french girls that he drew. However, Matthew presents an interesting case that Jack Dawson may have been a virgin. Both Rob and Matthew agree that Jack probably would have lived if he never met Rose on the Titanic.
Matthew alleges that the Titanic actually sinks because of the actions of Jack and Rose. Rob agrees since the guy looking for icebergs was a bit of a peeping Tom, which is normally a good skill set for spotting icebergs, he just happened to be distracted by Jack and Rose at the worst possible time.
Rob and Matthew cover everything Titanic related in an epic podcast including what did Rose do with her life after landing in America, was Lovejoy secretly in love with Cal and just how insensitive was Rose to the people around her through her entire life.  You won't ever be able to let go once you listen to the Titanic 3D Edition of Rob Has a Podcast.
Show Links:
@MJBok – Matthew Bok on Twitter
[audio:http://traffic.libsyn.com/robcesternino/2012-04-22-titanic.mp3]