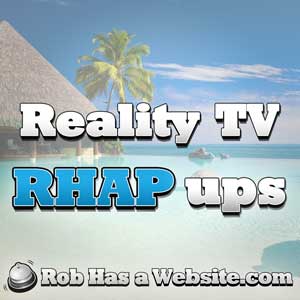 Click to Subscribe to ALL of Reality TV RHAP-ups[/caption]
The latest show to get the Rise and Fall treatment is the beloved The Mole series. Aaron Robertson is joined by Nick Fishman as he tries to answer the questions "Who is the Mole?" and "What is the story behind the Mole?"
The guys spoke about the rules of The Mole, the timing of the show in history, and their initial feelings about it to begin the podcast. They broke down the first season episode by episode, to get into how the show was designed, and described the cast spoiler-free. After setting the stage for how the show was structured, they then approached the remaining seasons as a whole rather than go into every episodic detail. They spoke about the best challenges, intriguing moments, and mystique of the entire show.
The end of the podcast featured spoiler-filled conversations about the winners, Moles, and greatest storylines of the show. Recommendations were given to die-hard The Mole fans for the international versions of the show, including the Netherlands' Wie is de Mol, and the book Reflections of the Mole.
We would love to hear about your favorite contestants, moments, and challenges from The Mole and to hear about any other shows you would like to hear on the Rise and Fall series.