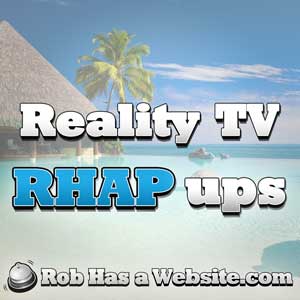 Click to Subscribe to ALL of Reality TV RHAP-ups[/caption]
All Pioneers can gather around as Reality Tv RHAP-ups presents the Rise and Fall of Kid Nation. Kid Nation was a reality show broadcasted in 2007 about 40 kids being left to fend for themselves in a ghost town, called Bonanza City. Aaron, Nick, and Jessica break down the show, starting with the show format and rules. This included details about the Town Council, showdowns, and the gold stars rewards.
Next was the historian style rundown of the 13 episodes, talking about all major events and storylines of the show. Broken into 3 phases, phase 1 covered the first 4 episode and the first town council, phase 2 started from the first election until episode 9, and phase 3 covered the final 4 episodes with the older male town council in power.
The panel then began to draft kids for hypothetical teams of their own. Each panelist chose 5 of the kids, based on who they thought would get along, would be strong in showdowns, and would be the most fun. The results of the draft were as follow:
Jessica: Hunter, Mallory, Blaine, Migle, Guylan,
Aaron: Eric, Colton, Morgan, Kennedy, Emilie
Nick: Michael, Greg, Laurel, Nathan, Sophia
Things wrapped with final remarks and questions answered from the Rob has a Podcast Facebook page. Be sure to like Rob has a Podcast on Facebook to get updates on all future RHAP podcasts and Reality Tv RHAP-uos.
Feel free to leave comments about who you think drafted the best team, who your favorite kids were, what shows you would like us to talk about next, and whatever other thoughts you have.
For more of the "Rise and Fall" series, Subscribe to Reality TV RHAP-ups:  Subscribe in iTunes   |   Subscribe via RSS