The Rise and Fall guys Aaron Robertson and Nick Fishman get carried off by the Sayonara mob to the land of Japan, as they remember the ABC summer reality show I Survived a Japanese Gameshow. The guys talk about their time watching 10 and 12 Americans embrace all the zany antics of Japanese gameshows and the culture lessons that show presented. The guys loved the crazy games, characters, and humor that show had all season long. The guys felt there was definitely a drop in the enjoyment in season 2 from season 1 but they enjoyed both seasons and had plenty of fun ideas for how a third season could have gone.
Some of the biggest questions answered in the podcast:
What type of person is the best suited for Majide?
What was the single best thing about the show?
Which contestant do Aaron and Nick disagree about the most?
What conspiracy theory does Nick have about the show?
What games were deemed the most difficult?
We love hearing comments and suggestions from our listeners.  If you know any shows you would want us to talk about, we love getting ideas for future podcasts.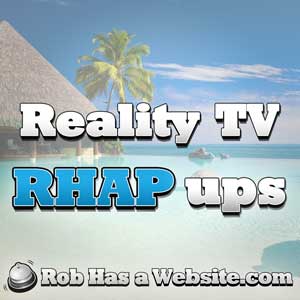 Click to Subscribe to ALL of Reality TV RHAP-ups[/caption]