This is a follow-up to our previous Endurance podcast with Season 2 runner-up, Keetin Marchi. She was originally going to be on the first podcast but scheduling got in the way. Thankfully we were able to get her down for a special holiday show. We briefly caught up with her current endeavors before diving into talking about her road to Endurance 2. After some interesting behind the scene stories and breakdowns of her game on the season, talk shifted to covering her experiences being a Survivor Dream Team, working on the Jeff Probst show and finally working with Mr. Survivor Malcolm Freberg on his show Wayfaring.
Find out:
What was her interesting route to getting on Endurance 2?
Who was different than how they were portrayed on the show?
Her audition to be a Dream Teamer that wowed even John Kirhoffer.
What gritty job was she doing when she learned to appreciate the Survivor production team?
What is Jeff Probst like?
What was the experience of Wayfaring like?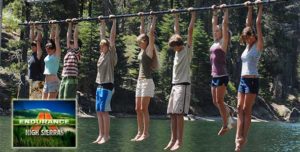 Check out our original podcast on Endurance.[/caption]