We promised to start catching up with all of our favorite Heroes vs. Villains players, so we got in touch with our good buddy, Randy Bailey.  Rob Cesternino and Nicole Palmeri break down all of Randy's time on Survivor Heroes vs. Villains, the finale and much more.  On this episode we find out: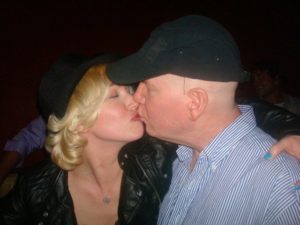 – How has Randy's feeling about Survivor changed after two stints on the show?
– Why did Randy have such a miserable time at the Survivor finale weekend?
– What is the story that led to Randy kissing Sugar in that picture?
– What wedding advice does Randy have for Rob and Nicole?
We'll talk about all this and much more in a Survivor podcast so good, even Randy would like it… it's Rob Has a Podcast!
And as always, we love to hear your comments, so join the conversation and let us know what you think below or connect with us directly via twitter: @robcesternino and @nicoleluvsshoes
[audio:http://traffic.libsyn.com/robcesternino/2010-06-08_20100608_randy.mp3]
And don't miss our next Survivor podcast with two-time Survivor Champ, Sandra Diaz-Twine!