Commemorate 30 seasons of SURVIVOR with an in-depth look back at all 30 seasons of the hit reality series!
An audiobook series from Survivor All-Star Rob Cesternino and acclaimed entertainment journalist Josh Wigler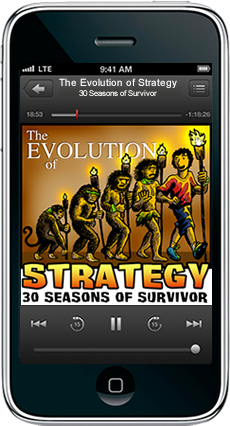 Volume 1 features 80 hours of analysis and insights from seasons 1-10 of Survivor.
Tribal Council by Tribal Council account of how players learned to play the game.
Detailed discussion of each of the great strategic moves and its lasting impact on the game.
Insights into behind the scenes events from having interviewed over 180 past Survivors.
Get the First Chapter About the Entire First Season for FREE
Over 6 Hours of discussion and analysis from Rob and Josh (Available Friday, 12/19)
Volume 1 explores the first 10 seasons of Survivor with over 80 hours of material.
Volume 2 covers seasons 11-30 and will launch in summer 2015.
Winners Ranking
At the end of each chapter, Rob provides a list of the rankings of all the winners as they go along.
Survivor Twists
How the twists have changed the show over the years
Silliness and All The Fixin's
The humor you have come to expect from Rob Has a Podcast is alive and well in The Evolution of Strategy.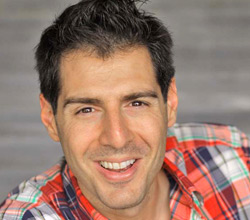 Rob Cesternino
Rob Cesternino is a two-time Survivor and was referred to as "The smartest player to never win 'Survivor'" by Jeff Probst. Now the host of "Rob Has a Podcast", Rob has been interviewing players about their strategy for the last 10 years.In 2012, Cesternino was inducted in to The Survivor Hall of Fame.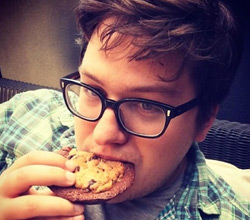 Josh Wigler
Josh Wigler is an entertainment reporter and blogger who has covered Survivor for MTV.com, New York Magazine, Parade Magazine, and more. He is one of the founding hosts of Post Show Recaps, where he podcasts about Game of Thrones, The Walking Dead, Lost, and several other scripted television shows. He lives in New York City with his wife, their two cats, and all of the pizza.
Listen to a Sample from Book 1
Download Sample
Rob and Josh discuss Richard Hatch's decision to give up on the Final 3 immunity challenge in Survivor Borneo
Launch Schedule: Volume 1
Starting on December 19th, one chapter of the book a week will be released each Friday.Friday, December 19th – Survivor: Borneo
Friday, December 26th – Survivor: The Australian Outback
Friday, January 2nd – Survivor: Africa
Friday, January 9th – Survivor: Marquesas
Friday, January 16th – Survivor: Thailand
Friday, January 23rd – Survivor: The Amazon
Friday, January 30th – Survivor: Pearl Islands
Friday, February 6th – Survivor: All-Stars
Friday, February 13th – Survivor: Vanuatu
Friday, February 20th – Survivor: PalauVolumes 2 & 3 will cover seasons 11-30 and launch in the summer of 2015.