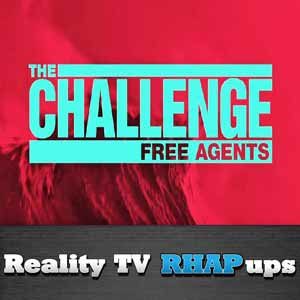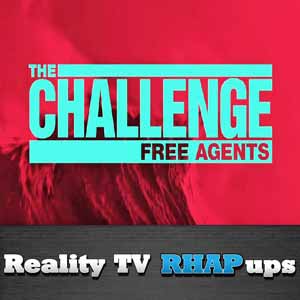 Click to Subscribe to the Challenge RHAP-up Podcast[/caption]
On the latest edition of The Challenge: Free Agents RHAP-up Brian (@busdriversroute) and Ali (@lashtweets) discuss the events of the reunion, the memorable moments of the season, and take all your questions for the entire season.
After one of the best seasons in a while, this reunion, despite the lackluster performance by Johnny Moseley, helped piece it all together. Between discussing the true value of winning the game, all the major fights and hookups of the season as well as some of the unseen footage, this reunion really did cover it all. And so did Brian and Ali.
They discussed everything that happened including:
Whether they like Johnny Moseley as the host
What in the world that contraption of a set was all about
The honesty of Bananas and Laurel about what they will do with the money
The idea of bringing up and talking about production more and more throughout the show
The rationale behind the Jordan/Bananas feud and where they stood on it
Whether they thought Cohutta walking across the set was more dangerous than the final itself
Who they are more surprised to see still together, Laurel/Jordan or Nany/Cohutta
Which of the unseen footage was their favorite
Whom they would've liked to have seen at the reunion
Who would've been selected for a hearts, brains, and boobs season of The Challenge
If "the draw" will only be part of a Free Agents season
Who from this season would make strong Rivals/Exes pairings
Plus they discussed their most memorable moments of the season including whom they would most want to see come back and whom they do not need to see again. They even took a bunch of your questions about everything this season encompassed and what is ahead.
Be sure to subscribe to The Challenge only feed so you don't miss an episode at https://robhasawebsite.com/challengeitunes.