Cyndi Lauper might be the greatest Celebrity Apprentice contestant that ever walked the earth, but sadly she was fired this week. Rob Cesternino and Nicole Palmeri are back to break it all down on a Celebrity Apprentice 3 edition of Rob Has A Podcast. Rob and Nicole are joined by special guest Celebrity Apprentice corespondent who is out in the field with a Celebrity Apprentice breaking news story. On this episode we find out:
– The details of Jonny Fairplay's recent run in with Celebrity Apprentice contestant Curtis Stone and gives us his Survivor thoughts about the success of Rupert Boneham and Sandra Diaz-Twine on Survivor Heroes vs. Villains.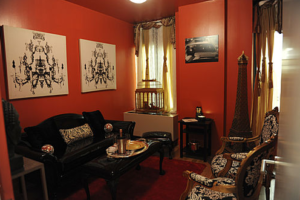 [/caption]
– We'll discuss why Cyndi Lauper got fired and how she could have better defended herself against the attacks from Holly Robinson Peete (Whateva).
– Exactly how great was the Rock and Roll Zen Den that Cyndi Lauper created?
– Why was the Don Trump Jr. douche-meter going off the chart this week?
We will break it all down and try to figure out who the winner of Celebrity Apprentice 3 will be on a Celebrity Apprentice podcast that is more "fab" than a buddha statue.
And as always, we love to hear your comments, so join the conversation and let us know what you think below or connect with us directly via twitter: @robcesternino and @nicoleluvsshoes
[audio:http://traffic.libsyn.com/robcesternino/2010-05-10_20100510_cyndi_96.mp3]