Amy (
@RHAPRecapper
) and Haley (
@hstrong_
) are back to preview the men competing this season on The Bachelorette and they continue the tradition of doing a draft– this time with special guest, Survivor's Kelley Wentworth (
@kelleywentworth
). Rob's schedule did not allow him to participate this year, so longtime Bachelor fan Kelley was up to the task. Kelley is in the running to be voted on to
Survivor Second Chance
, so she will have to sacrifice viewing The Bachelorette weekly this season should she make it on the island, but Amy and Haley will have fun tracking her draft for her while she's off competing.
The women first talk briefly about the set-up for this season, which they are not a fan of, because there are two women competing to be The Bachelorette and the men will pick who they want. The women are Britt Nilsson, a 28-year old waitress from L.A. and Kaitlyn Bristowe, a 29-year-old dancer from Canada. Amy, Haley, and Kelley are all hoping Kaitlyn ultimately wins out because they appreciated her humor and personality last season of The Bachelor with Chris Soules… but Amy and Haley will be watching either way!
They add a few fun 1-point elements to the draft this year. As always there will be: 1 point for a rose each episode, 3 points for a one-on-one date, 5 points for hometown dates, 7 points for fantasy suite dates, and 15 points for the final rose. There will also be 1 point for makeouts, and a 10 point wild card for "confirmed coitus" (Rob's addition to the draft last season). There will also be 1 point for Bachelor in Paradise participation and 12 points if they choose next season's Bachelor on their draft. They are adding 1 point for group dates, 1 point for having any kind of unique entrance (prop, gift, costume, extra person, or vehicle other than limo) on the first night, and 1 point for being called to the "hot seat" on The Men Tell All episode.
The ladies then jump into their Draft selections, based solely on the
men's photos and bios
 on ABC.com. Amy goes first, because of her pitifully low score from last season. Kelley, assuming Rob's place, goes second, and Haley, fresh off another winning draft, makes the 3rd and 4th picks, and the draft proceeds as a snake draft.
Amy's Team 
1. Shawn B. (personal trainer, 30)
2. Ben Z. (fitness coach, 26)
3. Justin (fitness trainer, 28)
4. Bradley (international auto shipper, 25)
5. Clint (architectural engineer, 27)
6. Kupah (entrepreneur, 32)
7. Ryan M. (junkyard specialist, 28)
8. Tony (healer, 35)
Kelley's Team
1. Ben H. (software salesman, 26)
2. Ryan B. (realtor, 32)
3. Joshua (welder, 31)
4. Chris (dentist, 28)
5. Cory (residential developer, 35)
6. Jared (restaurant manager, 26)
7. Joe (insurance agent, 28)
8. Brady (singer-songwriter, 33)
Haley's Team
1. Ian (executive recruiter, 28)
2. JJ (former investment banker, 32)
3. Jonathan (automotive spokesman, 33)
4. Tanner (auto finance manager, 28)
5. David (real estate agent, 26)
6. Daniel (fashion designer, 28)
7. Shawn E. (amateur sex coach, 31)
8. Josh (law student/exotic dancer, 27)
Not Drafted:  Corey (investment banker, 30)
Amy and Haley will be back after
Monday
night's premiere episode when we learn which Bachelorette is chosen (will it be Britt or Kaitlyn?) and see which of the 25 men are eliminated night 1.
Let us know whose draft you're liking (as long as you're spoiler-free like us!)- otherwise, follow along with our scores throughout the season to see who comes out on top.
Amy (@RHAPRecapper)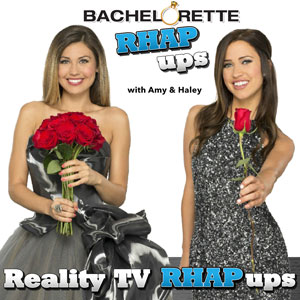 Subscribe to the Bachelor RHAP-up Podcast in iTunes[/caption]