Amy and Haley share their thoughts on The Bachelor finale, with Chris Soules proposing to Whitney and sending Becca home. They discuss the family visits, Chris's talks with his sisters, parents, and brothers-in-law, Becca's feelings being "behind" Whitney's, and the barn proposal setting in Arlington, Iowa. They concentrate their discussion on reacting to the "unprecedented" After The Final Rose announcement about next season's The Bachelorette and thoughts on how the season may be structured and the potential pitfalls.
Amy also reluctantly shares the draft results (not yet factoring in the "Bachelorette" or "Bachelor in Paradise" points): Haley wins in a landslide with a whopping 152 points (choosing Whitney as her first round draft pick). Rob finishes with a respectable 113, having selected the runner-up, Becca. Amy places in a dismal and distant third place, with 48 points.
Are you #TeamBritt or #TeamKaitlyn? Thanks for following along this season and sharing your thoughts and questions! Stay tuned for coverage of The Bachelorette(s).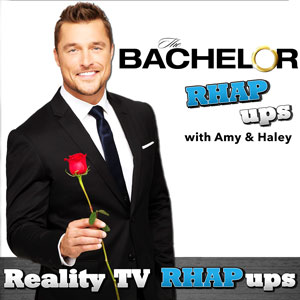 Subscribe to the Bachelor RHAP-up Podcast in iTunes[/caption]