It's a podcast that's Rated R for Randy (i.e. don't play if you've got sensitive ears or kids in the car) when Survivor's Randy Bailey joins Amy and Haley to talk Farmer Chris and the women competing for a lifetime of love in Iowa.
Randy covers his impressions of the highs and lows of the season so far through 6 episodes, and provides his unique perspective on the edits and producer manipulation.
Among many other topics, the three discuss:
Chris's performance as The Bachelor
Whether the women really want to move to Iowa
Who are the frontrunners or potential Bachelorettes or Bachelor in Paradise contestants
The tragic stories this season of the widows Juelia and Kelsey
Kelsey's edit
Ashley I.'s virginity
Jimmy Kimmel's appearance
The women who came back after being eliminated (Kimberly and Jordan)
Tara's drunkenness
Ashley S.'s craziness
Jillian's awkward date, black box blurring, and Would You Rather
Britt's hygiene and whether not showering is a dealbreaker
The infamous 2-on-1 date with Kelsey and Ashley
Britt going to the Big and Rich concert while the other girls were left behind
Carly's love guru date
Jade's princess date
The wrap up with questions from listeners. Thanks for listening and let Randy know what you thought in the comments below!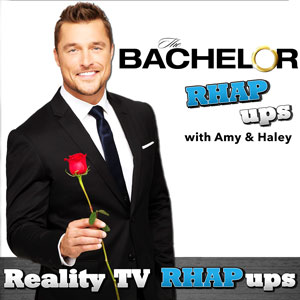 Subscribe to the Bachelor RHAP-up Podcast in iTunes[/caption]