Last season, Sophie Clarke emerged as the winner of Survivor South Pacific and this season she has been keenly watching all of the action on Survivor One World. Sohpie is the latest Survivor winner to join Rob Cesternino on the podcast this season following in the footsteps of Sandra Diaz-Twine, Chris Daugherty, Vecepia Towery, Aras Baskauskas, Richard Hatch and Yul Kwon.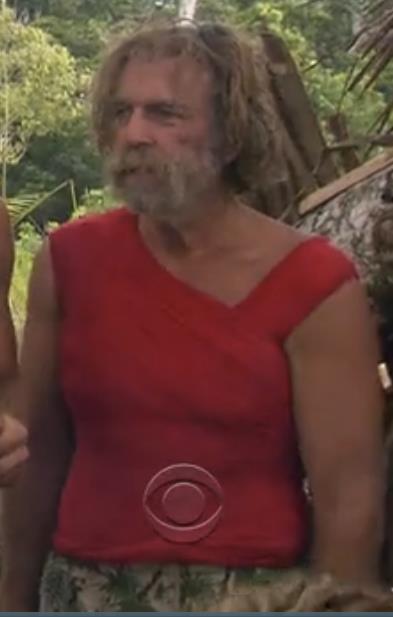 Sophie begins by wanting to clear the air over the last podcast conversation she had with Rob the morning after the finale. Rob didn't mind because he assumed she was kidding, but many of the listeners, including Rob's mom took exception to Sophie that day. Rob talks a lot about how he thinks Sophie is misunderstood by many people and Sophie doesn't disagree.
Rob asks Sophie about how mixed up Jay Byars ended up getting in the game and Sophie seemed surprised. Sophie thought that Jay and Troyzan were real contenders to win the game. Like Rob, Sophie has been impressed with the game played by Kim Spradlin. Rob asks Sophie to compare the game that Kim is playing on Survivor One World to the game that she played on Survivor South Pacific. Rob actually thinks that maybe Sabrina Thompson could be the one that is playing the more Sophie like game.
Sophie also shares Rob's love of Tarzan and they discuss why Tarzan was wearing a woman's shirt last night. Rob says that in a secret scene Tarzan calls in a "chinese finger trap" so Rob suspects that Tarzan can't get out of the shirt either.
Sophie goes on to answer plenty of your questions concerning her time in Survivor South Pacific.  We discuss why Sophie is considered to be an underrated winner, whether it's unfair for Survivor to bring back returning players like Coach and Ozzy Lusth and a few Ding / Marry / kills for good measure.
[audio:http://traffic.libsyn.com/robcesternino/2012-04-12-sophie.mp3]

Show Links:
Sophie's 1st Apprearance on Rob Has a Podcast – December 20, 2011
Leif's Triumph video by Nicholas Porteous: