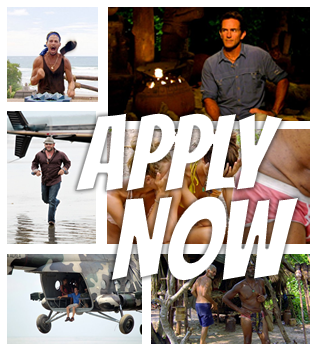 Whether you have applied 25 times and don't know what's wrong or if you've never applied and don't know where to get started – I can help you through this process.
If you are interested, I am currently scheduling for either One hour Phone or Skype calls with people who are interested in hearing what advice I've learned over my 10+ year experience of being a Reality TV applicant and contestant.
We can use this this time to define what your video should be about and:
A. Review the tape that you've already made and get notes on any possible fixes that need to be done before you upload. 
or
B. Work with you to come up with what is the best tape that will get you noticed by casting and get you an interview in person.
If you're interested in getting some last minute help with your tape soon, we can schedule an hour to work together on phone or skype.  If you're interested in working with me soon, let me know the available times that work for your schedule.

If you've been putting off making your tape until now, this could be the last minute push you need to get you over the hump! Don't be the smartest player never to make an application video!!
One Hour Phone or Skype Call with Rob Plus Follow-Up
We will schedule a call to either review what you've done or brainstorm what we should shoot.  What we'll cover on the call will include:
Figuring out who you are as a CHARACTER, even if you don't know it.
What are the things you need to be sure to include when talking about yourself?
What are the things that you need to make sure you NEVER do?
Best Practices for shooting and editing your video?
Answering any other questions you might have about the casting process.
After our initial call is over, I will also review your video when you're ready and e-mail you back with notes on what you've put together at NO EXTRA CHARGE.
Cost: $145.00 
-Rob
Links
The Survivor Application Page – This is where you fill out your application and upload your video
HowToGetonRealityTV.net – For more expansive help with all things Reality Show casting, check out Dan Gheesling's books and videos.