Click to Subscribe or Give Ratings to the RHAP All Show Feed on iTunes[/caption]
After the insanity of this week's Survivor Cagayan premiere, Rob Cesternino gets to interview the first two players voted out of the game. First Rob will speak with Miami Marlins, David Samson, who was the first player voted out of the Brains tribe and the game. Then Rob will speak with the second player voted out of the tribe and the game, Garrett Adelstein.
David Samson Interview
Rob talks to David Samson and asks him about the following topics and more:
Does David think that he should have handled the selection of Garrett as the weakest player differently in the opening moments of the season?  Should David have said that he was focused on the last two thirds of the game?
Did David have a sense that he had made an enemy out of Garrett?
Was there any communication between David and Garrett over the first three days?
Since David felt confident that J'Tia was going home, who were the other votes that David and Kass were counting on?
What did the Brains tribe do wrong that the other tribes didn't to fall so far behind in the challenges?
What was David's impression of Spencer from his first three days on the island?
What did David think about Garrett's mandate that there should be no side conversations in the tribe?
What were David's thoughts about J'Tia spilling out all the rice?
Was David surprised to see the tribe turn on Garrett over J'Tia at the second tribal council?
Were David and Garrett able to repair their relationship at Ponderosa?
How did David go from being a baseball executive to competing on Survivor?
Garrett Adelstein Interview
Rob speaks with professional Poker Player, Garrett Adelstein, to discuss him being the second player voted out of Survivor Cagayan.
When does Garrett think that Kass switched her vote to turn against him?  Was it at tribal council or back at camp?
According to Garrett what were the actual dynamics of the Brains tribe and how did they differ from what was portrayed in the episode?
Were Garrett and Spencer seen as much of a pair by the alliance tribe as it was shown?
Did Garrett know that he had made a big slip-up when he referred to the "alliance" rather than the tribe?  Was that mistake compounded when he announced that the alliance was Garrett, Spencer and Kass?
Does Garrett regret telling the tribe that he wanted to forbid side conversations?
Where was the hidden immunity idol during tribal council?
Be sure to join us later today when we have our full recap podcast with Aras Baskauskas and answer your voicemails.
Sponsor Links:
SquareSpace.com – Save 10% on a new Squarespace account when you use promo code:  RHAP2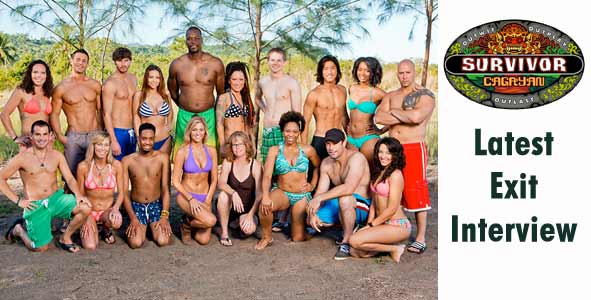 Subscription Options for Rob Has a Podcast: