Click to Subscribe or Give Ratings to the RHAP All Show Feed on iTunes[/caption]
After this week's merge episode on Survivor Cagayan, Rob Cesternino speaks with the latest player voted out of the game.
Rob is joined by his former pick to win the entire game, Sarah Lacina who went from a position of strength in the game to being voted in a matter of one episode.  In this exit interview, Rob asks Sarah the following questions:
How big of a shock was it to you to find out that Kass switched her vote?
Did Sarah realize just how much Kass was becoming frustrated with her in the game?
Who was the original target for the new Aparri tribe before Tony played his idol and they switched to "the other one"?
Why did Sarah ultimately decide to stay with the new Aparri group over the new Solana tribe which had more of her former allies?
Who were the players that Sarah had in mind to go to the final 3 with?
Watching the show back, how does Sarah feel about Tony lying to her about Cliff and Lindsey wanting to get her out?
How did the other players convince Sarah to go with Jefra in the vote after she said that either Tony or LJ were the ways to go?
How was Sarah able to avoid being a target when she became the only brawn member in the new Aparri tribe?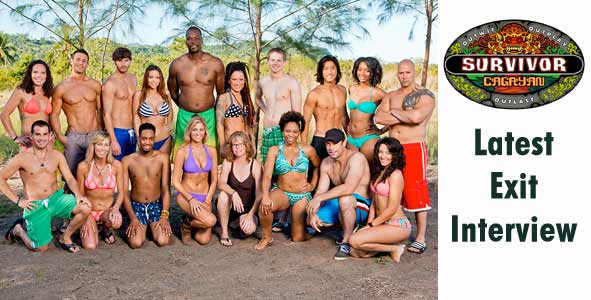 Be sure to join us later in the day on Thursday when Rob speaks with Laura Morett and Ciera Eastin in the long form Survivor interview podcast.
Subscription Options for Rob Has a Podcast:
Watch This Week's Survivor Know-It-Alls: