After last night's first ever Redemption Island truel on Survivor Blood vs Water, Rob Cesternino talks to the first player eliminated from Survivor 27: Rupert Boneham.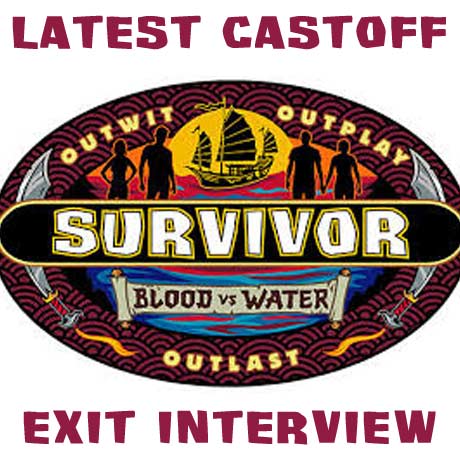 It's now been 10 years since Rupert was introduced to Survivor fans and Rob discusses his most recent trip to Survivor and some of the highlights from his overall experience with the show in today's Exit Interview on Rob Has a Podcast.
Listen to the show to hear the answers to the following questions and more:
Does Rupert hold it over Laura's head that he went to Redemption Island for her?
Doe Rupert think it was fair that he ended up out of the game without ever going to tribal?
What kind of Relationship did Rupert have Candice going into the game after playing with her on Heroes vs Villains?
Did Rupert realize that Candice seemed very annoyed with him at Redemption Island.
Rupert voted for Laura Morrett at the first vote along with Tyson and Candice… was there any reason for that?
Had Rupert entered the game, how does he think he would've done?
Was Rupert motivated at all to see Boston Rob come back and win on his 4th try?
Who does Rupert think is the greatest player that you've ever played against?
How does Rupert think he would've handled Colton after having had the experience of playing with Jonny Fairplay?
Does Rupert think that "The Gay Russell Hantz" is an accurate nickname for Colton Cumbie?
Would Rupert come back for the 5th time?
Join us back here later today when Rob speaks with John Carroll (@1stSurvivorJohn) on the Survivor Interview edition of Rob Has a Podcast (posted Thursday Evening).
Upcoming Podcast Schedule:
Thursday:
Interview Podcast with John Carroll including Listener Feedback
Friday:
The LEAST You Need to Know About Survivor Blood vs Water Episode 2
Sunday:
LIVE Recap of the Final of Breaking Bad at 10:30 pm ET / 7:30 pm PT
Monday:
Amazing Race 23 Season Premiere Recap at 10:15 pm ET / 7:15 pm PT
Subscription Links:
Subscribe to RHAP (All Shows) on iTunes:     RobHasAwebsite.com/iTunes
Subscribe to RHAP (All Shows) on Stitcher:     RobHasAwebsite.com/Stitcher
Subscribe to RHAP (All Shows) on Soundcloud:     RobHasAwebsite.com/Soundcloud
Subscribe to RHAP (All Shows) on YouTube:     RobHasAwebsite.com/Youtube
Subscribe to ONLY Survivor Podcasts on iTunes:      RobHasAwebsite.com/SurvivorPodcast
Watch This Week's Survivor Know-It-Alls: