After advancing in a Redemption Island truel last week, Marissa Peterson was eliminated from the game on the latest episode of Survivor Blood vs Water.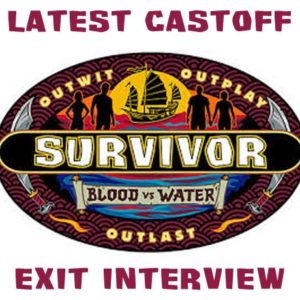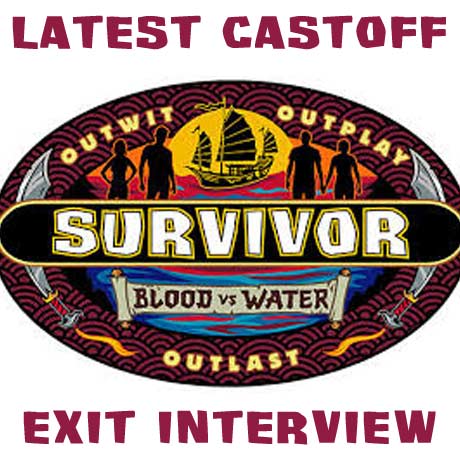 In her exit interview on Rob Has a Podcast, Rob talks to Marissa about the following subjects:
Despite not being there to see it in person, what was Marissa's reaction to Brad Culpepper being taken out by Caleb on this week's show?
Had Marissa stayed in the game this week, what would her reception have been to Brad Culpepper when he arrived at Redemption Island?
Back in the first episode when Marissa got voted off, the tribe of new players seemed really upset with Gervase.  How much does Marissa hold her uncle's actions responsible for her  being voted out of the game.
Besides not performing well in the first challenge, was there any reason why Marissa voted for Katie at the first tribal council?
How much friction was there between Marissa and Brad during the first few days of the game.  Did the comment Brad made about throwing a challenge to help Monica cause a conflict?
What was Marissa's relationship like with Candice at Redemption Island?
How awkward was it to be the third wheel with Candice Woodcock and John Cody?
How surreal was it to accompany her uncle on his return to Survivor?
Check back later in the day on Thursday for Rob's interview with Abi-Maria Gomes to further discuss Episode 4 of Survivor Blood vs Water.
Subscription Links:
Subscribe to RHAP (All Shows) on iTunes:     RobHasAwebsite.com/iTunes
Subscribe to RHAP (All Shows) on Stitcher:     RobHasAwebsite.com/Stitcher
Subscribe to RHAP (All Shows) on Soundcloud:     RobHasAwebsite.com/Soundcloud
Subscribe to RHAP (All Shows) on YouTube:     RobHasAwebsite.com/Youtube
Subscribe to ONLY Survivor Podcasts on iTunes:      RobHasAwebsite.com/SurvivorPodcast
Watch This Week's Survivor Know-It-Alls: