Rob Cesternino talks to the latest player eliminated from Survivor Blood vs Water on the latest Rob Has a Podcast Exit Interview… Candice Woodcock Cody.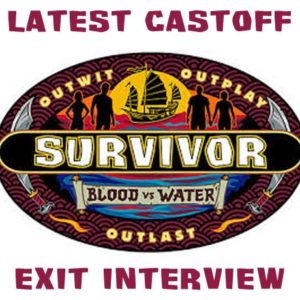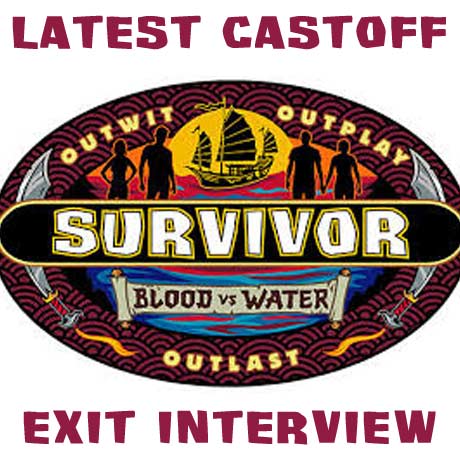 On today's episode, we will discuss the following and more with Candice:
Why does Candice think that the majority of the tribe voted for her to go to Redemption Island on the first day?
Candice had been very vocal so far this season about Brad Culpepper, has her opinion of him changed after seeing the episodes.
Monica Culpepper has been upset this season with some of the things that Candice and Marissa had to say about Brad Culpepper at Redemption Island.  Does Candice wish she would have been more sensitive to the Culpeppers?
Now that John and Candice have both played Survivor, do they have a new reality couple name? Johndice
On Day 1, Candice voted for Laura Morett to go to Redemption Island, so why did she cast her vote that way?
On the season premiere, after Candice got voted off to Redemption Island, John Cody had the option to switch with Candice.  Did Candice wish that he would've switched with her?
On last week's show, John won the Redemption clue and Candice said to give it to Monica.  Jeff Probst asked if John always does what his wife tells him to but did not seem similarly question Monica after Brad insisted that she put the immunity clue in the fire.  Did Candice think there was a double standard?
In her pre-grame interviews she worried that John was going to be too trusting, does she think that she could have done anything differently to get him ready for the game?
What were Candice's thoughts about starting off the game on Redemption Island with her old tribemate from Heroes vs. Villains, Rupert Boneham
How did Candice feel seeing Colton quit the game?
How hard was it for Candice to come in at the last minute and play this season?
Watch This Week's Survivor Know-It-Alls:
Subscription Links:
Subscribe to RHAP (All Shows) on iTunes:     RobHasAwebsite.com/iTunes
Subscribe to RHAP (All Shows) on Stitcher:     RobHasAwebsite.com/Stitcher
Subscribe to RHAP (All Shows) on Soundcloud:     RobHasAwebsite.com/Soundcloud
Subscribe to RHAP (All Shows) on YouTube:     RobHasAwebsite.com/Youtube
Subscribe to ONLY Survivor Podcasts on iTunes:      RobHasAwebsite.com/SurvivorPodcast