This week on Rob Has a Podcast, Rob welcomes Sophie Clarke, the winner of Survivor South Pacific, back to the podcast and takes your voicemails with Gordon Holmes from Xfinity TV.
Sophie Clarke
Rob and Sophie begin their discussion with a little insight in to what goes on in the daily life of Sophie Clarke. Rob asks Sophie her thoughts about this season and the following subjects:
How does Sophie compare the Blood vs Water season to the same period from Survivor South Pacific?
How does Tyson's game hold up compared to the game played by Coach on Survivor South Pacific?
What were some of the mistakes that Aras, Vytas and Tyson made along the way this season?
Does Sophie consider Monica to be a true wild card in the game like Brandon Hantz?
How would Sophie fare in a gross food competition?
What would be the best course of action for Katie, Laura, Ciera, Hayden and Caleb at this point in the game?
Would Sophie ever date a player that didn't make the merge?
Should Tyson ever reveal that he has the idol?
What does Sophie think of Redemption Island, having won a season which had that twist.
What are the latest plans for Sophie's alleged rival upstart podcast with Kim Spradlin?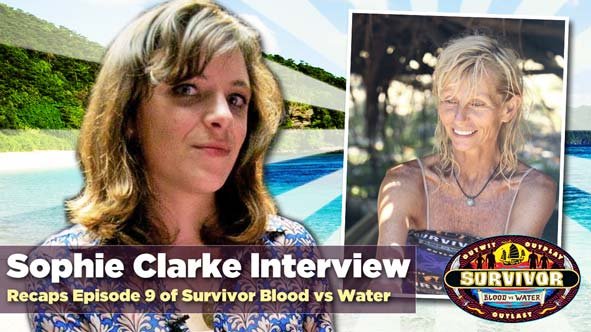 Gordon Holmes (Starts at 1:36:40)
Gordon Holmes (@GordonHolmes) joins Rob to discuss his thoughts on the season and answer voicemails from the listeners from the season.
Gordon reveal his takeaways from being part of the press that spoke with the players in the pre-game interviews.  Gordon also visited Redemption Island arena to test one of the early challenges.  We also hear what Gordon saw first hand watching the challenges from the first 3 days of the game.
Rob and Gordon listen to your voicemails and discuss Tina and her daughter kissing on the lips, whether people from Redemption Island should get to go to tribal council, Gordon's bet from the world series and much more.
Subscription Links:
Subscribe to RHAP (All Shows) on iTunes: RobHasAwebsite.com/iTunes
Subscribe to RHAP (All Shows) on Stitcher: RobHasAwebsite.com/Stitcher
Subscribe to RHAP (All Shows) on Soundcloud: RobHasAwebsite.com/Soundcloud
Subscribe to RHAP (All Shows) on YouTube: RobHasAwebsite.com/Youtube
Save on Domain Management from Hover:
Hover.com – Save 10% on a new domain name with promo code: ROB