Part 2 of our Survivor 33 Preview Podcast – The Gen-X Tribe Cast Assessment
Rob Cesternino (@RobCesternino) is joined by Nicole Cesternino (@NicoleLuvsShoes) for one of the great traditions in all of RHAP – the pre-season cast assessment from Rob and Nicole.  For the 13th season in a row, Rob and Nicole will reveal what they think of the cast for the first time.
In this edition, Rob and Nicole will give their assessment of the Takali tribe aka The Survivor Gen-X Tribe.
Also, be sure to check out Part One, where Rob and Nicole preview the Vanua Tribe, aka the Millennials: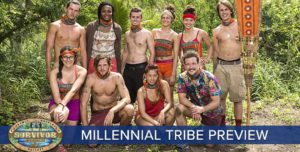 How to Help Support RHAP