Listen to the Podcast:
Rob Cesternino recaps this week double Survivor Worlds Apart episode with Dale and Kelley Wentworth from Survivor San Juan Del Sur.  Then Rob answers the RHAP voicemails with composer for Adult Swim's Rick & Morty, Ryan Elder (@ryaneldermusic)
Dale and Kelley Wentworth Recap Episode 4 & 5 of Survivor Worlds Apart
Making their first join appearance on RHAP, Rob starts off by asking Dale and Kelley about this week's tribe swap.  In Survivor San Juan Del Sur, the buffs were divided up so that a certain number of players from each time would swap to the other tribe.  This seasons tribes were completely divided by luck of the draw.
Kelley discusses what it's like to be a fan of the show and competing with players who have not seen very much of the show.  While Drew Christy cited Kelley's fandom as a reason to take her out, it never was a major reason why Kelley was in danger.  Kelley also never spoke about Survivor as much as Max and Shirin.
Dale and Kelley answer a number of questions from the RHAP community including the origins of Dale's twitter handle, whether Mike was depicted more accurately in the first 3 weeks or this week, whether Kelley holds herself up to Rodney's standards and much more.
Composer Ryan Elder answers the RHAP Voicemail and Talks Survivor Social Media
This week the voicemail callers were extremely interested in talking about the ramifications of Max Dawson, the super fan, being voted out.  Rob and Ryan answer a number of questions about this topic including how super-fans will be perceived going forward, what Max could have done differently, whether Rob was too easy on Max and anything that Max could have done differently.
Finally, Rob and Ryan wrap up with discussing the Survivor birthdays for the week and what was said on social media by the players.
Watch This Week's Survivor Know-It-Alls
https://www.youtube.com/watch?v=SBSzDREzjJU
Listen to the Podcast     –     Watch the Show on YouTube     –     SUBSCRIBE on YouTube
Listen to this Week's Survivor Exit Interviews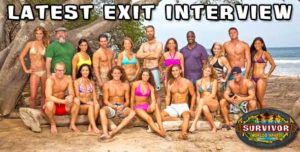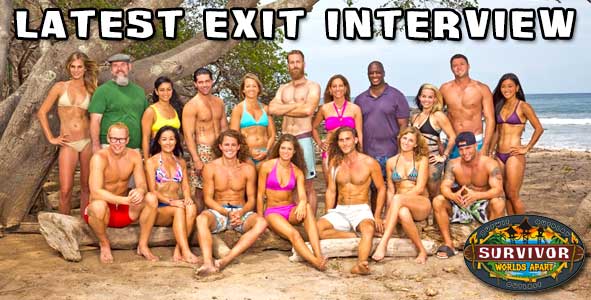 Click to hear the double exit interview with Lindsey and Max plus THIS WEEK in Survivor History
Subscribe to the Podcast: