Josh Wigler takes over, while Rob Cesternino is with Nicole at the hospital having baby #2, and talks with the latest player to be eliminated from Survivor: Cambodia in our weekly exit interview podcast.
Survivor Cambodia Exit Interview with Andrew Savage, who got voted out on November 12, 2015
Josh asks the following questions of Savage and more:
What was it like re-experiencing that crazy tribal council last night?

Why didn't you split the votes last night? Was it discussed?

Why did the target shift away from Stephen?

What was it about Stephen that made you so inclined to target him?

Were you planning on holding to your word of never writing Joe's name down?

Were you also planning on keeping your word to Spencer from after the Woo blindside?

Can you explain the dichotomy between the move you tried to pull on Spencer and the things Stephen was doing that bothered you so much?

What do you think your seeming agitation this season stemmed from?

Have you reflected on the parallels between your first game and your Second Chance experience?

What did you think when you heard Joe was the one to tip off Kelley Wentworth?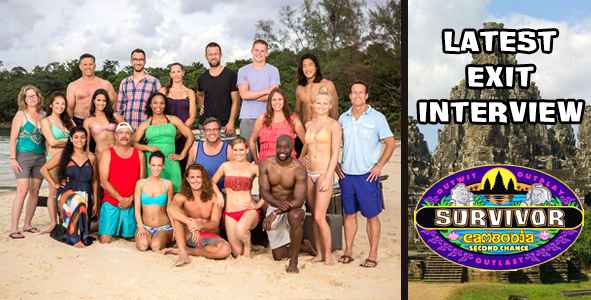 Be sure to check back later today for Josh's interview with Marty Piombo later today!
Subscribe to the Podcast:
 How to Help Support RHAP