Rob Cesternino talks with the third player to be voted out of Survivor: Cambodia in our weekly exit interview podcast.  Then, Rob welcomes back Jordan Kalish (@JordanKalish) to talk about what went down on this week in Survivor History
Survivor Cambodia Exit Interview with Peih-Gee Law who got voted off Season 31 on October 7, 2015
Rob asks the following questions of Peih-Gee and more:
Can Peih-Gee explain what Jeff Varner was trying to do after the challenge?
Was there anything that Peih-Gee could have done to win Abi-Maria back over?
Does Peih-Gee regret trying to target Abi at this vote?
How did the target get off of Varner and on to Peih-Gee so quickly?
Has Peih-Gee been upset with herself for not swinging with the Old School players on the first vote to take out Abi-Maria?
How much credit does Peih-Gee give to Tasha and Savage in being able to flip the numbers or was this just a case of them being on the right tribe with Abi-Maria?
How did Peih-Gee approach this swap differently than the tribe swap in Survivor China which resulted in a similar numerical advantage for her original tribe in that season?
Was there ever a discussion of throwing the challenge?
What really went down at Bracelet-Gate?
Just how limited were the supplies at the new Angkor camp?
What would be the best advice she could have given herself if she could have talked to the Peih-Gee from May of 2015?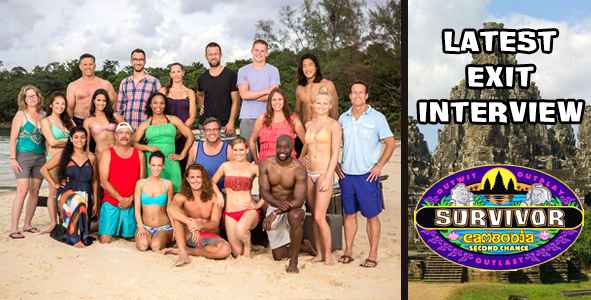 Be sure to check back later today for Rob's interview with Denise Stapley (late Thursday) and voicemails with Antonio Mazzaro.
Subscribe to the Podcast:
 How to Help Support RHAP
For More on Peih-Gee's First Game in Survivor China Check out Chapter 15 of The Evolution of Strategy