Rob Cesternino talks with the latest players to be eliminated from Survivor: Cambodia in our weekly exit interview podcast.  Then, Rob welcomes back Jordan Kalish (@JordanKalish) to talk about what went down on this week in Survivor History
Survivor Cambodia Exit Interview with Kelly Wiglesworth, who got voted out on November 18, 2015
Rob asks the following questions of Kelly and more:
Was Kelly surprised that this group was targeting her at this point in the game?
What was Kelly's relationship like with Stephen and was she surprised that he pushed so hard to target her?
Where was Kelly's loyalty in the game because we saw her with Joe, with Kimmy and even with the witches at various points in the last few weeks.
How involved was Kelly with the strategizing that was going on?
What was the biggest difference between playing in Survivor 31 vs the original season of Survivor?
Did this season change the way that Kelly views the game since now all of the "shelter people" she started with are out of the game – or was it just bad luck?
Was Kelly disappointed with her lack of screen time on the show or does she not even think about these sort of things?
Since Jeff has discussed the pre-game alliance he had with Kelly at great length, was Kelly always as on board with that plan?
Did Kelly think that she was in danger of going home when Monica got voted out?
What was Kelly's relationship like with Tasha?
Kelly, now that you're on the jury is there a possibility we could see an epic Kelly Wiglesworth jury speech?
Would Kelly want to play Survivor a third time?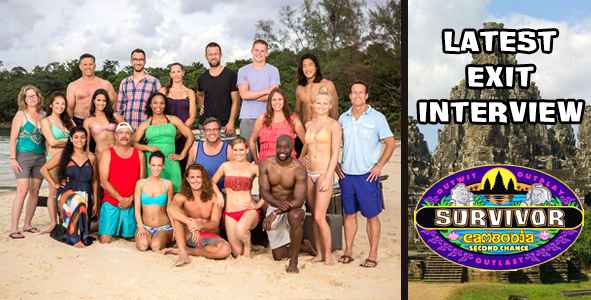 Be sure to check back later today for Rob's interview with Neleh Dennis and voicemails with Brice Izyah.
Subscribe to the Podcast:
 How to Help Support RHAP
For More on Kelly's First Game in Survivor: Borneo, Listen to Chapter 1 of The Evolution of Strategy for FREE: