Rob Cesternino talks with the latest players to be eliminated from Survivor: Cambodia in our weekly exit interview podcast.  Then, Rob welcomes back Jordan Kalish (@JordanKalish) to talk about what went down on this week in Survivor History
Survivor Cambodia Exit Interview with Joe Anglim, who got voted out on December 2, 2015
Rob asks the following questions of Joe and more:
Did Joe think that he potentially had the votes to stay at this last tribal council?
Can a player with a target as big as Joe's ever win in new school Survivor?
Joe talked about making adjustments in his social game between his seasons, what did Joe do differently this time?
Why did Abi-Maria seem to have animosity towards Joe saying that he was moldy and he looked like a clown.
In both of Joe's seasons, he won the first few immunity challenges at the start of the merge (First 3 in season 30 and first 4 in Season 31), does going so hard in every challenge take a toll on him?
Does Joe regret playing the post-merge any differently, specifically would he have been better off siding with the alliance of 5 he made at new Ta Keo?
Does Joe feel burned by Kelley Wentworth after Joe tried to protect her in the pre-merge before she was gunning for him hard in the post-merge?
Did Joe feel betrayed by Spencer after having a positive working relationship with him in the post-merge?
Why didn't Joe and Savage break ranks with old Bayon in the episode when Savage went home to make sure they got Stephen out of the game?
During last week's second hour, Stephen and his alliance were all worried when they said Joe wasn't scrambling.   Was that because Joe felt comfortable with the plan or was Joe consciously trying to make them think he had found an idol?
How tight were Joe and Keith Nale?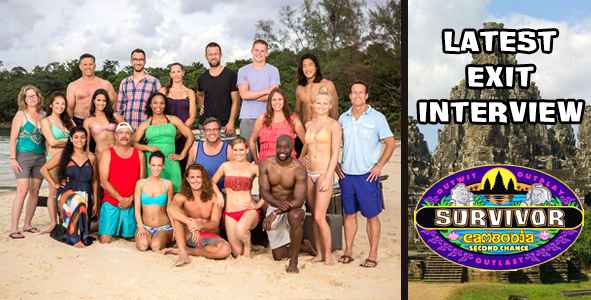 Be sure to check back later today for Rob's interview with Malcolm Freberg and voicemails with Ali Lasher.
Subscribe to the Podcast:
 How to Help Support RHAP