Rob Cesternino is back from the LIVE Know-It-Alls Show in New York this week and ready to answer your voicemails with Zach Brooks.  Zach Brooks (@BrooksZa) and Rob recently completed recaps of all 13 episodes of House of Cards Season 3 on Post Show Recaps.
Before going in to the mailbag, Rob and Zach set up their Survivor Worlds Apart bracket for the tournament of 16 15 remaining players.  Then Rob and Zach answer a number of voicemails related to this weeks show including the shift to a more "character-based" edit, whether the Blue Collar tribe should be looking to throw the next immunity challenge and whether Dan Foley is inspired by a certain legendary Scottish actor on a sketch comedy game show.
Join us again this week for our next Know-It-Alls following the 2-hour Survivor on Wednesday.  Then on Thursday, Rob will talk with 2 players who have been voted out followed by a podcast with Dale and Kelley Wentworth.
Catch This Week's LIVE Survivor Know-It-Alls from Gotham Comedy Club in New York City.
Listen to the Podcast – Watch the Show on YouTube – SUBSCRIBE on YouTube
Rob's Latest Exit Interview:  Nina Poersch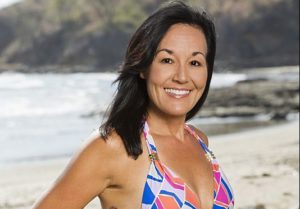 Nina Poersch's Exit Interview with Rob from March 12, 2015
Subscribe to the Podcast:
Today's Sponsor: Bombas Socks