Every week, Rob Cesternino talks to the latest player voted off of Survivor San Juan Del Sur.
Exit Interview with Dale Wentworth, who got voted off Survivor in Episode 6 of San Juan Del Sur on October 30, 2014
In this exit Interview, Rob asks Dale the following questions:
Why wasn't Dale able to function with Missy after the swap?
What was it about Baylor specifically that bothered Dale so much, considering she did vote against Nadiya and with Dale at the first tribal council?
Did Dale feel like he cost Kelley her game after they were paired up on the tribe with Missy, Baylor, Jon and Jaclyn?
At what point did Dale decide he was going to convince Jon that he had an idol and would make a trade for his safety?
How big were the portions of rice that Missy was making?  Did anybody else have an issue?
Did Dale think that he might have been safe at the last tribal council?
What was Dale's reaction to the tribe voting out John Rocker without Dale knowing?
Was Dale able to form any sort of a bond with Keith?
Did it impact Dale in any way to have broken his glasses in the first episode?
Why did Dale have such a negative opinion of the Twinnies from watching them on Amazing Race?
How was the Survivor experience impacted the relationship between Dale and Kelley?
How can people follow Dale on social media?
Join us later today when Rob talks with Vytas Baskauskas and answers your voicemails with Michael Snow from Survivor Caramoan.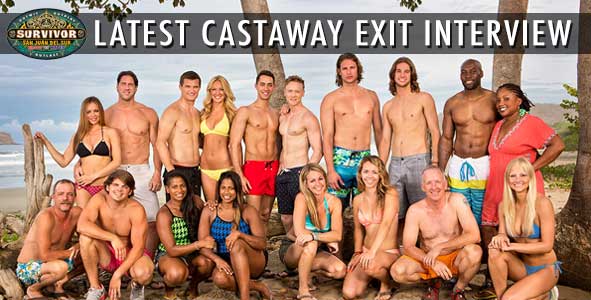 Survivor Know-It-Alls from 10/29
Watch the Show on YouTube     –      Listen to the Podcast
Subscription Options for Rob Has a Podcast: