Click to Subscribe or Give Ratings to the RHAP All Show Feed on iTunes[/caption]
After this weeks second episode of Survivor Cagayan, Rob Cesternino welcomes the 4th player voted off of the show.
In this exit interview, Rob speaks with J'Tia Taylor, who got voted off on Wednesday, March 12th in the episode "Our Time to Shine".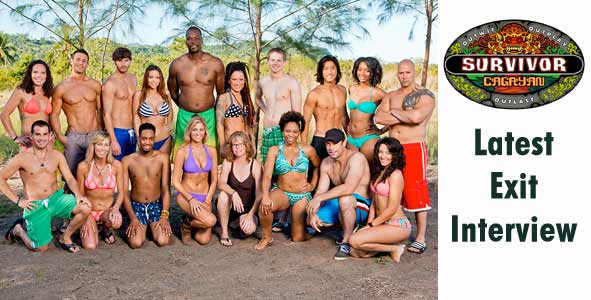 In our conversation Rob asks J'Tia about the following topics:
Does J'Tia regret dumping out all of the tribes rice?
Was J'Tia inspired by Brandon Hantz after he invented dumping out a tribes rice in Survivor Caramoan?
How much of the rice ended up being salvageable after J'Tia dumped it out?
Why does J'Tia think that Kass and Tasha decided to keep Spencer over her in the latest tribal council?
Does J'Tia think that it was Spencer's positive performance or her negative performance that ended up being the bigger factor?
Does J'Tia think her performance in the challenges was overblown on the TV show?
Does J'Tia regret taking such a leadership position in the building of the shelter?
J'Tia said at tribal council that there was a difference between a weak player and a weak challenge performer.  Rob wants to know what that the difference is.
What did J'Tia think of the other members of the Brains Tribe: Tasha, Kass and Spencer?
How did J'Tia end up on Survivor?
How does J'Tia feel about nerds if her love is not a romantic love?
Be sure to check back later in the day today when Rob has an interview with 3-time Survivor player, "Coach" Wade.
Subscription Options for Rob Has a Podcast:
Watch This Week's Survivor Know-It-Alls: