Rob Cesternino welcomes back RHAP Legend Tyson Apostol to the podcast after Tyson's triumphant return to "Survivor," winning Season 27: Blood vs Water.  Tyson's back for his first episode recap on RHAP since 2012 and he's ready to discuss Episode 10 of Survivor Cagayan with Rob Cesternino.  In this HUGE 3 hour plus edition, Rob talks with Tyson about the latest episode, asks Tyson your questions from Facebook, fleshes out the plot from some of your submissions to #TonyMovies on Twitter, answers your voicemail questions, counts down the Top 5 most inappropriate things said on this week's Survivor, and recaps what the Survivor players are saying on social media.
Tyson Apostol Interview:
Rob welcomes Tyson back to the podcast after Tyson's recent trip to New York to visit Rob's Know-It-Alls cohost, Stephen Fishbach.  Rob starts by asking Tyson whether or not he liked the decision that Tony made to vote against his core alliance and to vote with Spencer and Tasha.  Tyson did not think that Tony made the right move this week.  Rob asks Tyson to compare his game last season where Tyson stuck with his Final 3 group all the way to the end against Tony's game where he has flipped so many times.  Tyson says that it's very important not to fall prey to paranoia during the game. Rob and Tyson can't imagine Boston Rob making a move like that. Tyson thinks Tony should make it known that he has the "Tyler Perry idol" (the idol with special powers) and use that to select the two people he wants to come with him to the end. Another thing that Tyson didn't like was how Tony turned against people who were solidly with him (such as LJ, Jefra) in favor of working with players on the outs. Tyson said it is easier to justify getting someone out if you know for sure they were targeting you– it doesn't sting as bad when you can say "I just got you out first" rather than blindsiding someone who was loyal.
Tyson thinks that Spencer is the biggest winner after last night's shakeup and thinks that he has a great chance to win if he gets to the end.  Tyson feels like even though Tony and Woo defected from Kass and Trish it's in all of their best interests to get back together because of the threat of Spencer or Tasha beating them in a jury vote.  As much as they may not like each other, it's important for the group of four to come back together at the Final 6. He thinks Tony's best chance to win is against Trish and Kass, and he thinks Spencer and Tasha's move should be to try to recruit Woo. Tyson likes Spencer and Tony as players. He has enjoyed watching Spencer have to maneuver his way in the game being on the bottom, and he can tell that Tony is having fun as a player. He finds Kass condescending but feels she may thinks she has enough of a silver tongue to convince people to vote for her at the end. Tyson also reveals that he modeled a lot of his game play in Survivor: Blood vs. Water after two-time Survivor winner Sandra Diaz-Twine.
Rob and Tyson discuss the auction and all of the bargains that Trish, Kass, Woo and Jefra enjoyed at the auction.  Tyson is the go-to guest for Survivor auctions since he appeared on the RHAP after the Survivor: One World auction as well.  Tyson agreed with Tony's strategy to save all of his money to bid on the advantage in the challenge.  Rob found this hard to believe since Tyson sat out of challenges in his season so he could eat – but Tyson explains why he did what he did in Survivor Blood vs. Water.  They also talk about Trish's phrase "Cheapo-Deapo," Woo's sensual enjoyment of the ribs, and whether Spencer should have followed Tyson's rock-draw strategy.
Rob also talks to Tyson about getting second place in a "Top Mormons" of Reality TV list, falling just behind David Archuleta. Rob feels that Dawn Meehan was snubbed from this list. Tyson then takes many questions from viewers. He discusses why Tony should wear his idol nonstop around camp, the benefits of coconut consumption, why you should always be aware of your surroundings, a hypothetical endgame scenario submitted by listener Tonya V, whether or not he is an asshole, and if he'd participate in a Utah Family Feud team.
Rob also asks Tyson to help him flesh out the plot of some of the #TonyMovies submitted by listeners last week. They describe: We Bought a Woo, Jeremy Maguire, Silver Linings Spyshack, and Kindergarten Construction Worker. They also talk about whether the current jury of Sarah, Morgan, LJ, Jeremiah and Jefra is the best looking Survivor jury in history. Rob thinks it definitely is in the running, but Tyson points out that a lot of people on Survivor are good-looking. Tyson also talks about how he prefers to play with people who won, because they don't know what to look out for if they are being targeted. He says when everyone is placating you, and telling you they are with you, without raising other ideas or doubts, that means they are targeting you. Rob relates to this as he says it is what happened to him in Survivor: All-Stars.
Rob and Tyson RHAP up by listening to a wrong number voicemail from Mr. Ronald, listing the top 5 out-of-context inappropriate comments from the episode, reading a few Survivor tweets, giving their predictions for the finale (share yours on Twitter using #finalepredictions) and discuss a trip to the zoo with Aras, Nicole, and Dominic.
As recapped by: @RHAPrecapper 
Episode Sponsor:
TheBouqs.com – Save 20% on Mother's Day Flowers with FREE Shipping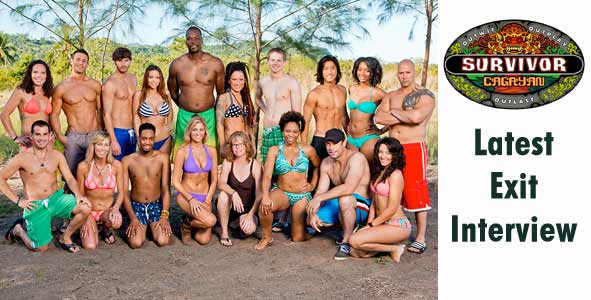 Watch This Week's Survivor Know-It-Alls:
Subscription Options for Rob Has a Podcast: