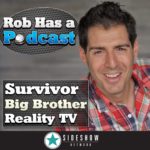 CLICK to Subscribe to Rob Has a Podcast on iTunes[/caption]
On the latest episode of Rob Has a Podcast, Rob goes spanning the planet for the biggest stories in the reality world. – it's Podpourri!
Gervase Peterson (Starts at 6:25)
Gervase calls in to catch up with Rob about his thoughts on Survivor and talk about some of the other things he is working on.  Gervase talks about how he has had more time to process this past season and what could have been done differently.
Gervase talks to Rob about all of the many enterprises that he has built over the last few years.  Gervase is a spokesperson for the Headblade, which is a device that you use for shaving your head or your body.  Gervase is also promoting Ch@t Vodka and explains to Rob exactly what that is.  Plus, Gervase is going to acting as a crack addict in a new web series called, The Underground Kings.  Finally, Gervase is also writing an advice column for Jerseyman magazine called "Say Gerv".
Rob and Gervase come back to Survivor to answer some of your questions and Gervase gives his official endorsement for Miss Survivor.
Rachel Lara from Opposite Worlds (Starts at 55:55)
Rob speaks with the first person eliminated from the "Duel of Destiny" on Opposite Worlds in a special exit interview.  Rachel Lara (@iRachelLara) went head to head with Angela through a freezing obstacle course and came up short.
Rachel tells Rob that she has finally warmed up and she's ready to talk about her experience. Rachel only found out this morning that there was an alliance between JR and Jeffry in the game.  Rob and Rachel discuss whether an alliance is a good idea in a game like Opposite Worlds.  Rob wants to know how Rachel thinks the OW fans should be voting on twitter. Rachel also talks more about what the conditions were like on the futuristic side of the OW house.
Rob asks Rachel about how much she knew about what she was getting in to and she confesses that her expectations were much different than what she saw on the show.  By the way, YES, the cattle prods were real.
King of the Nerds Season 2 with Mark Celera (Starts at 1:21:00)
Rob is joined by RHAP staffer, Mark Celera to discuss the premiere of Season 2 of King of the Nerds on TBS.  King of the Nerds pits 11 self-proclaimed nerds against each other in the ultimate contest of intelligence, strategy and nerd-culture.
Rob and Mark review the second season premiere and discuss in completely spoiled details. Rob was actually pleasantly surprised by the show which is hosted by Robert Carradine and Curtis Armstrong from Revenge of the Nerds. Rob felt that he characters are all really fun and the show never took itself too seriously.  Rob and Mark discuss their favorite characters from the show, the drama from this weeks meta-game and just WHO IS Mindy the Pom-Pom girl.
Keeping Up with The Hantzes
Rob welcomes a new member to the RHAP team, Ryan Gaio, who is going to be covering the Hantz beat for the podcast.  Ryan's job is to decipher all of the updates coming from the Hantzes on social media and provide us with occasional reports of any big news.  Ryan tells Rob about all the good news in Brandon's love life, a recent health scare for Brandon and whether or not Russell Hantz may be engaged.
Miss Survivor Voting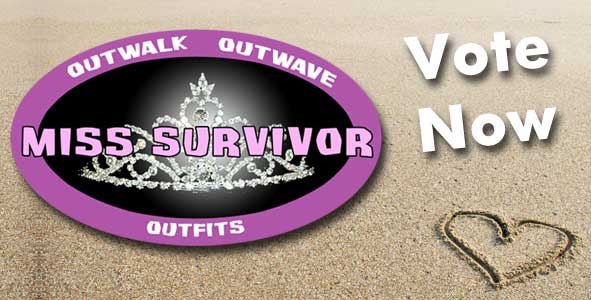 Don't forget to be ready to switch gears and cast your votes for Mr. Survivor beginning on Sunday.  Check back here for more details.
Subscription Links:
Subscribe to RHAP (All Shows) on iTunes: RobHasAwebsite.com/iTunes
Subscribe to RHAP (All Shows) on Stitcher: RobHasAwebsite.com/Stitcher
Subscribe to RHAP (All Shows) on Soundcloud: RobHasAwebsite.com/Soundcloud
Subscribe to RHAP (All Shows) on YouTube: RobHasAwebsite.com/Youtube
This Episode's Sponsor
Squarespace.com – Save 10% on a new account when you use promo code: RHAP1