This week on Celebrity Apprentice, Summer Sanders was fired in the boardroom by Donald Trump.  Rob Cesternino and Nicole Palmeri are ready to talk about it all with Survivor Tocatins cast member Stephen Fishbach in an all new Celebrity Apprentice Podcast.  The teams had to create radio spots for Plumbing, Electrical and heating / air conditioning companies and Bret Michaels soon found out that Plumbers don't appreciate being the butt of everybody's wise cracks.  On this episode Celebrity Apprentice edition of Rob Has A Podcast we will discuss.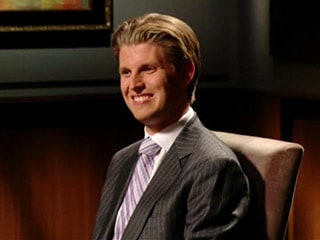 – The newest member of the Trump Clan… Eric Trump – Where did he come from and how does he compare to Don Trump Jr., Ivanka Trump and Baron Trump?
– What is the latest medical update on the brain hemorrhage that Bret Michaels is suffering from?
– Why did Sharon Osbourne and Maria Kanellis have so much hatred towards Curtis Stone?
– And what could plumbers be doing to stop the hurtful jokes that Bret Michaels and company continue to make on a daily basis?
It's a Celebrity Apprentice podcast that even Benjamin Franklin and his French girls could enjoy… or at least that's what Cynid Lauper told us.  It's Rob Has A Podcast!!
And as always, we love to hear your comments, so join the conversation and let us hear what you think below or connect with us directly via twitter: @robcesternino and @nicoleluvsshoes
[audio:http://traffic.libsyn.com/robcesternino/2010-05-03_summer.mp3]