Interview with Nick Uhas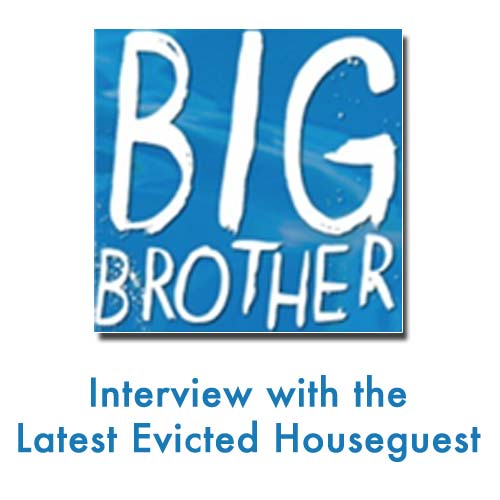 Nick Uhas became the second player evicted from the Big Brother 15 house on Thursday night as the house voted 7-4 to send the head of the moving company packing. Rob Cesternino talks with Nick in his Rob Has a Podcast exit interview.
Rob starts off by asking Nick about what happened during this week after Nick looked to be in a pretty good position when he first went up on the block. Rob is curious to how surprised Nick was to be evicted or did he start to see the writing on the wall (Nick started to suspect that something indeed was up in the house). Rob asks Nick how much the MVP twist changed his fortunes and the game at large.
Rob asked Nick about a few of his individual relationships in the game. Rob wants to know if Nick think's he handled Elissa poorly this week in their conversations about working together. Nick said he did a bad job there but he was so concerned that the Blondtourage would suspect that he was working with Elissa and after voting out David in week 1, his position was comprimised.
Rob wonders if Nick would have been well served by flirting with Jessie more since she turned on Nick this week after he rejected her advances. Nick says that he was in a difficult position there as well because Gina Marie would get jealous and could potentially have been the one to flip if he was too close to Jessie. Rob asked Nick about his relationship with GinaMarie and Nick says that there is definitely something there. Nick mentions going on a date to a monster truck rally with GinaMarie at some point.
Rob asked Nick who he thinks has the best chance to win Big Brother 15 after his experience in the house and Nick thinks that McCrae Olson is the player that is under the radar and has the best chance to pull off an Ian Terry in the game.
Live Feed Update with Brian Lynch (Starts at 20:30)
***Caution, Live Feed Spoilers Below
Rob dials up our Chief Big Brother correspondent, Brian Lynch to talk about the drama that unfolded on Thursday night on the live feeds. Brian says that Aaryn took her anger about Nick going home out on Candice and Jessie. Brian described an incident where Aaryn flipped over the mattress that Candice had been sleeping on. The incident brought up more up the racial tension in the house and Brian says that Candice had to be physically separated from Aaryn.
Brian also describes McCrae coming clean about the existence of the moving company to Amanda and Andy. Rob and Brian discuss Helen's potential nominations and how the house plans to target Jeremy for eviction this week.
Tune in Sunday night when we speak with Jun Song and discuss Helen's nominations.
Watch Last Night's Post Show Recap with Ian Terry:
Watch the Drama from Last Night:
Here's a Youtube clip of the confrontation between Aaryn, Ginamarie and Candice