Rob meets with up Mr. Survivor 2014 but forgets his BELL! Don't worry though; he's found a fine replacement for this interview. Malcolm talks about how he ended up in Los Angeles and eventually on Survivor as well as his recent motorcycle accident.
Rob asks Malcolm how he feels about ever going back on Survivor, who explains how he is 50/50 on if he'd ever return and elaborates on why anything other than a win would be disappointing. Malcolm also talks about his lack of integration into the Survivor community and Rob questions him on whether it may be due to his being on back to back seasons. Agreeing that he was exhausted from being in the Survivor spotlight for a year straight, he also acknowledges the shining edit he has gotten after his last two appearances and how going back might not be such a great idea for him.
They also discuss where Malcolm may have luck/failure in a potential returnees season and Rob asks him whether he feels like he played a better game in Philippines or Caramoan. Rob tells Malcolm why he initially thought Natalie was getting a "Malcolm edit" in San Juan del Sur and asks him what he thinks of Natalie's game play. They branch off from their discussion of San Juan del Sur into Survivor Live as Malcolm discusses how he might change it, while having a laugh about a behind-the-scenes anecdote regarding a recent castaway and their Survivor Live experience.
Malcolm goes on to talk about who he thinks should/will win Mr. and Ms. Survivor and tries to help plan the hand off of the Mr. Survivor belt. In addition, he explains how the cowboys he encountered during the filming of his show Wayfaring could have greatly affected this ceremony.
Rob ends the podcast asking questions from listeners of RHAP and cover random topics including:
The RHAP cocktail Malcolm came up with and its future plans
Would Malcolm consider himself white collar, blue collar or no collar?
The Max Dawson hype surrounding the upcoming season and whether or not he may overanalyze
Malcolm's time involvement in the airBnB ad and how he ended up giving a senior citizen her first motorcycle ride in 50 years
Malcolm's blog WhiskeyandNinjaTurtles.com and his posts on his loathe of selfies and how he feels about Tom Brady
Any advice for the future Mr. Survivor
If he will see any more episodes of Wayfaring
Whether or not Malcolm would like to win Muffin and Baygel's birthday contest and how he would feel about them showing up at his birthday party
Plus, see how Mr. Survivor fairs on a Ninja Turtle quiz and hear some of his candid opinions on Jeff Probst!
Special Thanks to Alisha MacElwee for this episode recap!
Subscription Options for Rob Has a Podcast: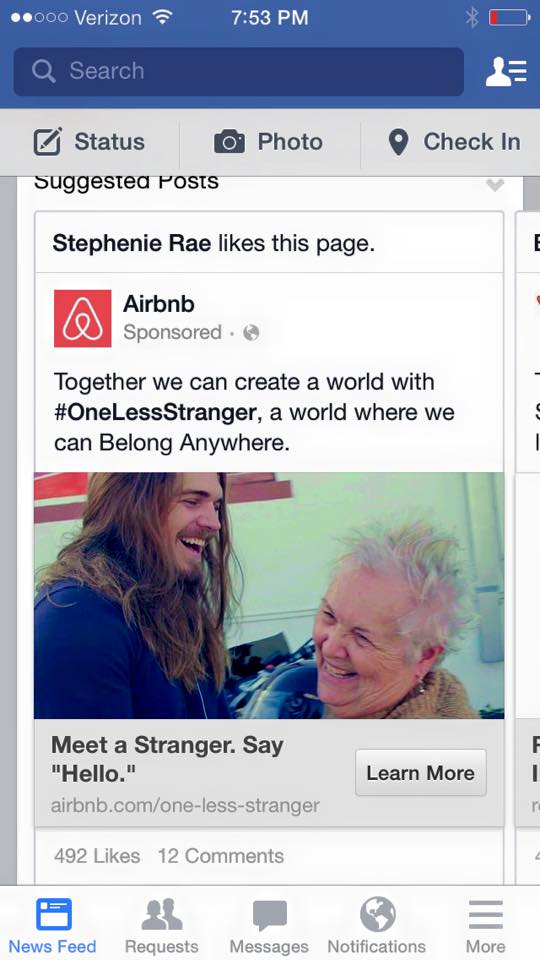 Find out what Malcolm is doing in this ad on the podcast[/caption]
Get Ready for Survivor 30 with the FREE Borneo Chapter of "Evolution of Strategy"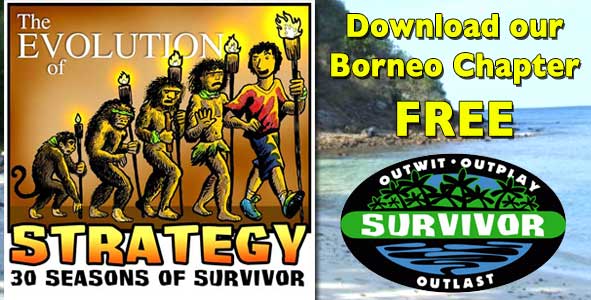 We're commemorating 30 Seasons of Survivor this year our 3-part audiobook presentation of "The Evolution of Survivor".  I'm re-watching each season of the show with entertainment journalist, Josh Wigler, to discuss how the game's strategy changed from season to season.
You can listen to the nearly 6-hour first chapter all about Survivor Borneo for FREE at EvolutionOfSurvivor.com
Buy this on Selz
Selz powering ecommerce websites