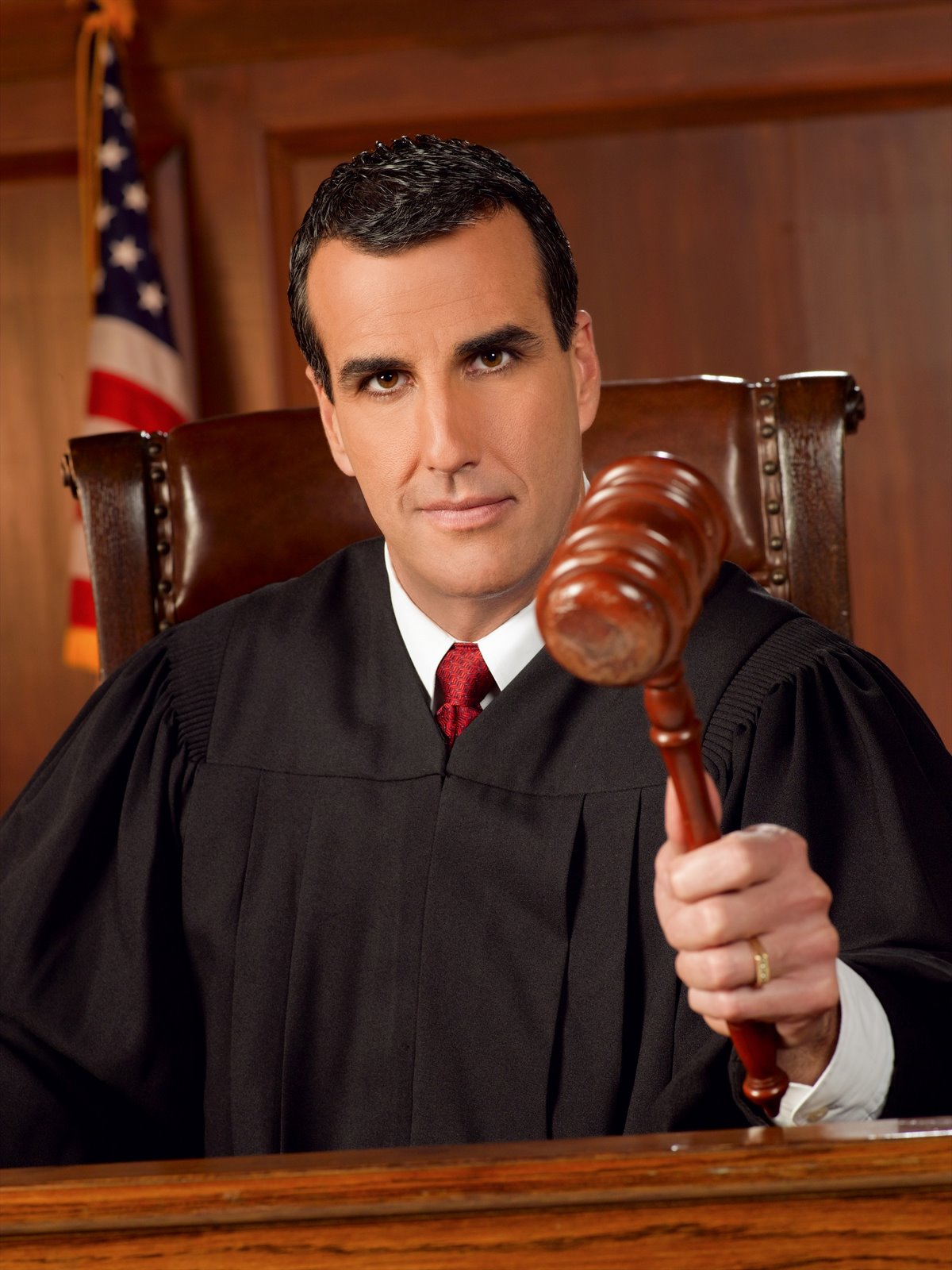 The honorable Judge Alex has no idea what he is in for.[/caption]
Jonny Fairplay arrived in Los Angeles on Monday to tape an appearance on the television show "Judge Alex". At the request of Jonny Fairplay, Rob swung by Fairplay's hotel room to record a podcast on a variety of subjects.
Jonny Fairplay first wants to revisit something that Rob said during an episode of the 2005 E! Television series "Kill Reality". The series chronicled a number of Reality TV stars, including Jonny Fairplay, as they made the horror film "The Scorned".
Rob asks Jonny Fairplay about his upcoming appearance on the Judge Alex show. Jonny says that he is the plantiff suing a club owner who did not pay Jonny Fairplay for a recent appearance he made in Washington State. Jonny Fairplay also recounts his last experience on a court show when he appeared on the Judge Joe Brown show.
Rob brings up some of the recent villains on Reality TV from this summer to get Fairplay's take on what he thinks. Fairplay was not very impressed with Primetime Alex Stein on The Glass House because he had everybody in the house hating him on the first day. Even Jonny Fairplay thinks that Primetime came on way too strong.
In the Big Brother house, Fairplay was not a fan of Willie Hantz and says that he dislikes seeing so much of the Hantz family on TV. Rob asks Fairplay about his friendship with Russell Hantz and Fairplay thinks that Russell may be feeling the same way that Fairplay felt after coming off of Survivor Pearl Islands.
Jonny Fairplay later claims that he is the third member of Chilltown with Dr. Will Kirby and Mike Boogie Malin. Rob thinks this claim may not be true but Jonny Fairplay tries to prove it by calling up Dr. Will, much to Rob's protests against such an idea. Finally, Jonny talks about his thoughts on the Rob Has a Podcast Fantasy Football League, Tim Tebow and different treatment options for hair loss.
[audio:http://traffic.libsyn.com/robcesternino/20120730-fairplay-cast.mp3]