Rob Cesternino and Nicole are back to cover the antics of all the crazy celebrity personalities on Celebrity Apprentice. This week the teams created campsites with RV's for the project with Camping World. On this podcast we'll cover: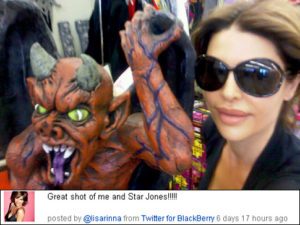 – How did Donald Trump and Marlee Matlin fare during the comedy central roast of Donald Trump?
– How did Gary Busey fare as the leader of the men's team this week?
– Why does Rob think that Mark McGrath is a chicken little?
– Does Star Jones have an alliance with Dionne Warwick and Latoya Jackson?
– Why has Jose Canseco become a real "No Way, Jose"?
– Why was the Donald so lenient on Nicki Taylor in the boardroom?
It's a celebrity apprentice podcast that is better than a cake topped with vanilla or chocolate ice cream… it's Rob Has a Podcast.
[audio:http://traffic.libsyn.com/robcesternino/2011-03-21_20110321campingworld.mp3]
And as always, we love to hear your comments, so join the conversation and let us know what you think below or connect with us directly via twitter: @robcesternino and @nicoleluvsshoes